Join us in showing our appreciation of our custodial staff, Ms. Geneva White, Mrs. Deborah Combs, and Mr. Art Dukes. This week is National Custodial Staff Day! We celebrate them this week in recognition of their hard work and dedication to keeping our school clean from top to bottom! We can't imagine what our campus would look like without the critical work they do!
When your child is unsuccessful, ask, "How would you do it differently next time?"
Happy October! Please enjoy this month's newsletter, "Helping Children Learn". You can learn tips to help your child see that math success is possible and worth the effort, set priorities, and remember things better! You also will want to read more about focusing on your child's progress when speaking to a teacher or attending a conference. Have a great week! The newsletters can be accessed by using the links below, and a paper copy will be sent home with your child this week! English
https://5il.co/1hf8y
Spanish
https://5il.co/1hf8z

Choose an object, such as a paper clip. Ask your child to figure out different ways to use it. This promotes creativity and problem-solving.
DLP: Look over your child's completed assignments. Give compliments first, then helpful suggestions.
DLP: Tell your child about books you loved when you were their age. Need suggestions for titles your child may enjoy reading? Ask his or her school media specialist.
DLP: Choose a Word of the Day. Challenge family members to use it in a sentence.
Hey, Everyone, Please use this invitation to the Parent Engagement Google Meeting. I have had some technical issues this afternoon. I apologize for the inconvenience. To join the video meeting, click this link: meet.google.com/ygq-teib-jit To join by phone instead, dial (US) +1 240-466-6801 and enter this PIN: 753 599 585# More phone numbers:
https://tel.meet/ygq-teib-jit?pin=6918864339150
Good afternoon, Parents, Guardians, and Center Staff, This is a friendly reminder that we have our Annual Title I Parent Meeting this evening at 6:00 PM. This meeting will take place via Google Meets. We chose to have this meeting virtually based on our Spring Parent Survey input. Our number one parent meeting choice was virtual meetings.. We hope you will join us virtually by clicking on the link below: The Google Meeting will be recorded if you can't attend the meeting. It will be posted on our website after the meeting is over. Use the link:
https://meet.google.com/hxj-bmza-vnh
or Join by phone ‪(US) +1 304-404-7828‬ PIN: ‪130 295 306‬# Once you participate in the meeting tonight, please sign in below: English:
https://forms.gle/wtjnECgJVkrp5i1q7
Spanish:
https://forms.gle/To4TwjNHiie6KtTF6
Vietnamese:
https://forms.gle/9ivi6evvWc7MGpq16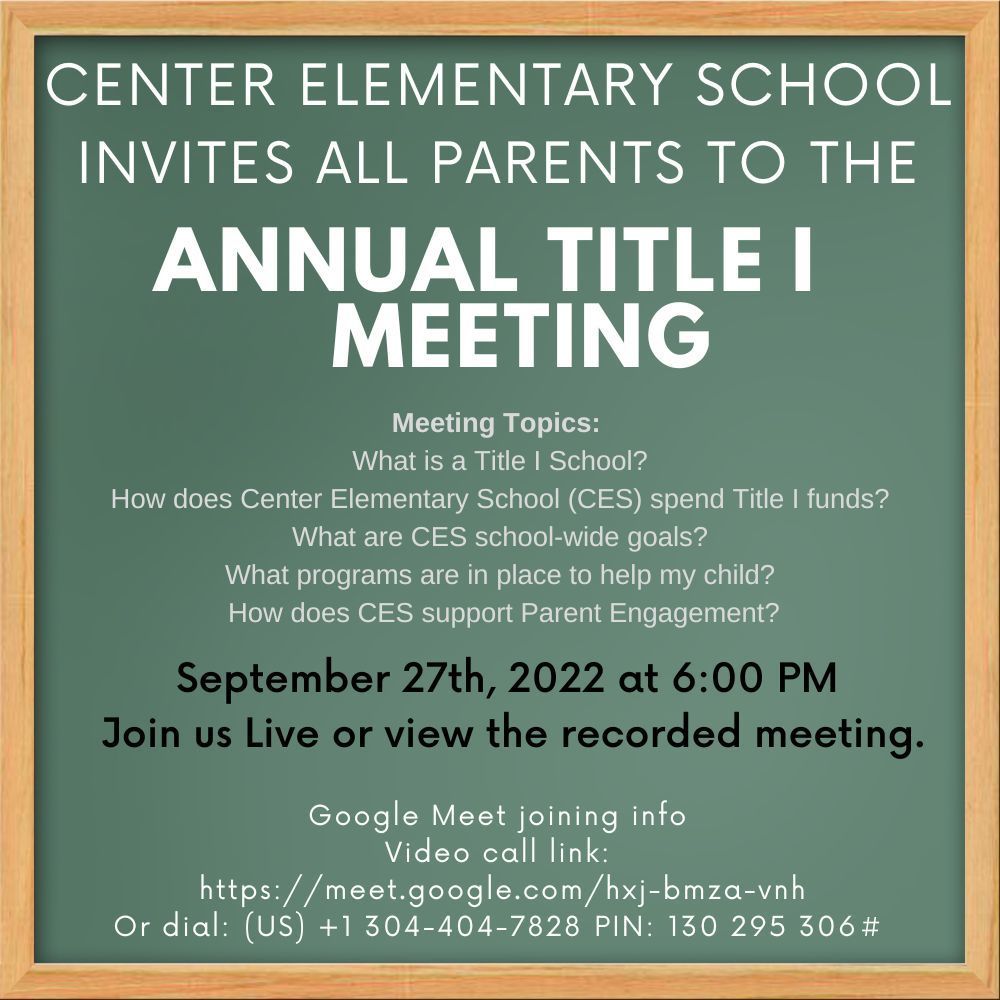 Check out the flyer for our upcoming flu vaccine dates for each school!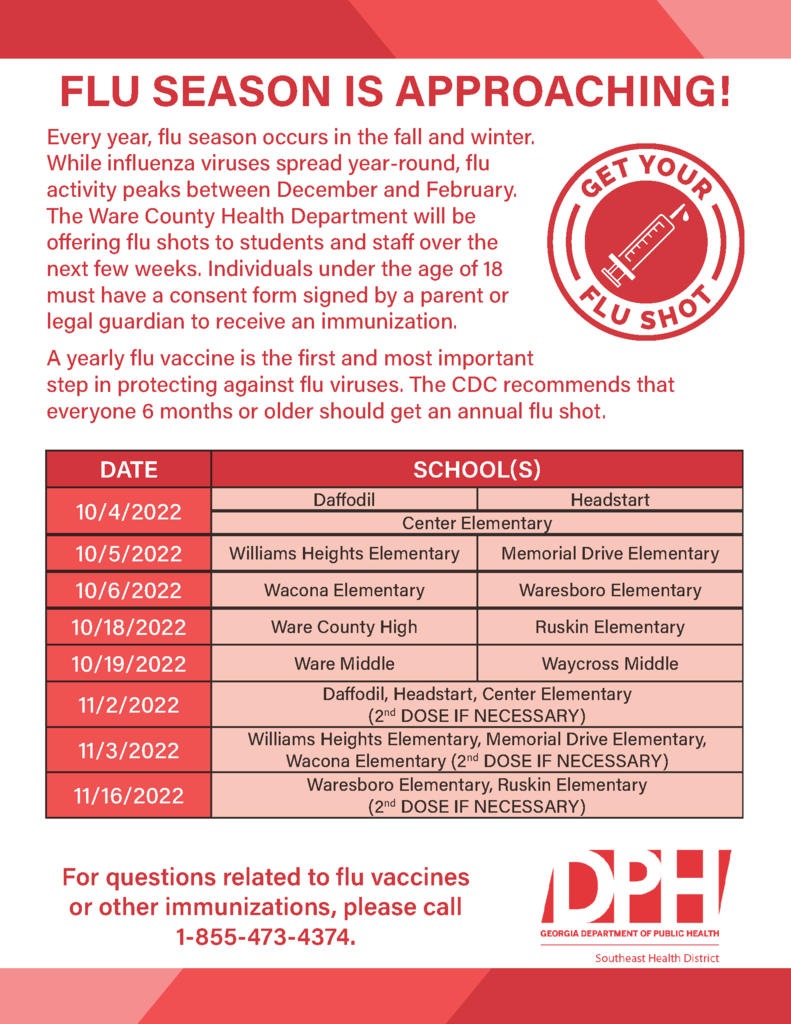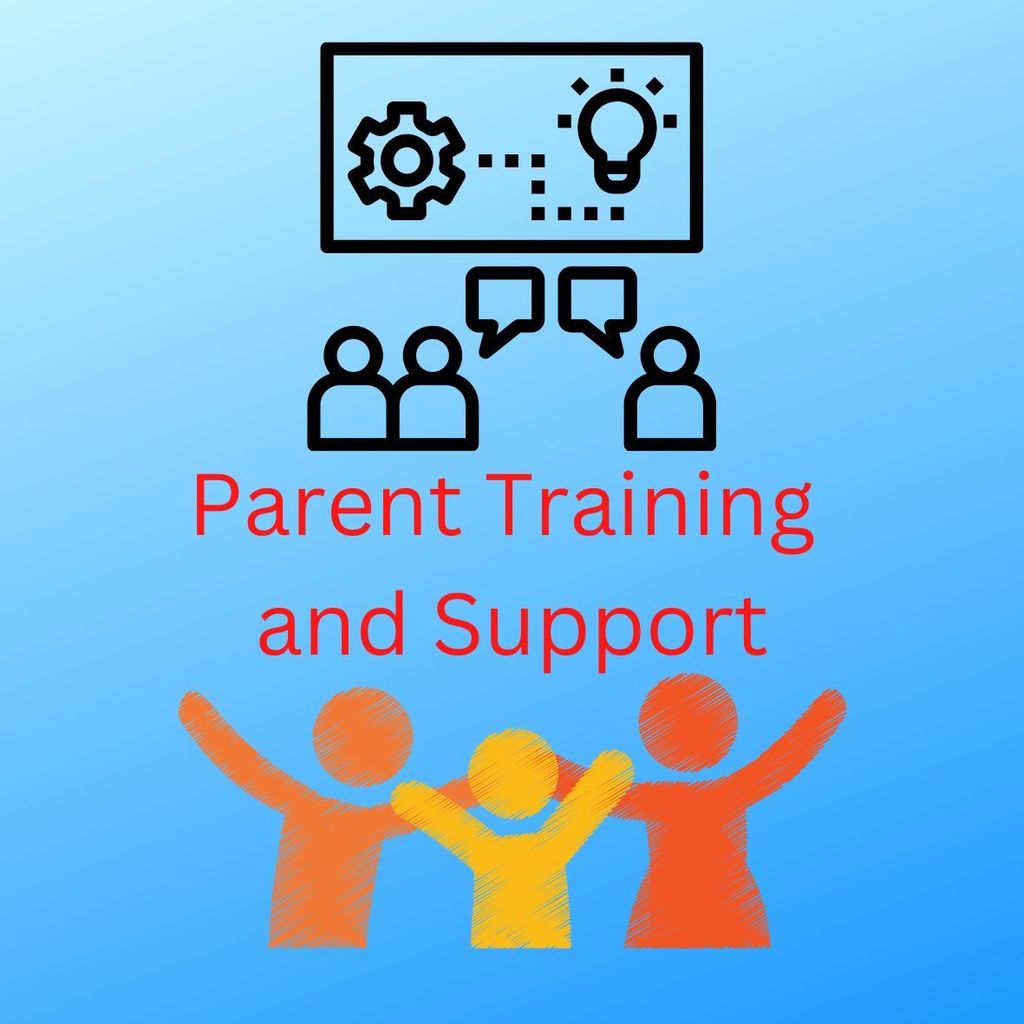 Attention all Parents & Guardians, Please participate in our K-5 Virtual Parent & Support Training that our teachers and parent engagement department have created for you. Materials are being sent home this week that are mentioned in the training videos. We hope you learn more about how to support your child in his or her academic journey at Center Elementary School. Click on this URL Link to access the training.
https://5il.co/1iipv
For Mrs. Iva Floyd and Miss Kylee Wheeler's Parent Training Videos, please use this URL Link:
https://5il.co/1iirt


DLP: See how many ocean creatures you and your child can think of. What about green animals or animals with spots? If your child is old enough, ask them to name mammals, reptiles, or amphibians. You can be as creative as you like with deciding on categories!
DLP: Talk about honesty and why it is so important. Point out examples of people who demonstrate honesty.
DLP: Make up a secret code with your child. Send messages to each other.
DLP: Show your child 10 objects. Have them close their eyes while you remove one. Can they guess what's missing?
DLP: Exercise as a family. Choose an activity everyone will enjoy.
DLP: Ask your child to tell you something they learned today. Then tell them something you learned today!
DLP: Talk about three ways you used math today. Ask everyone in the family how they used math.
DLP: Help your child find the best time to do assignments. Some kids are more focused right after the school day ends while others are at night.