News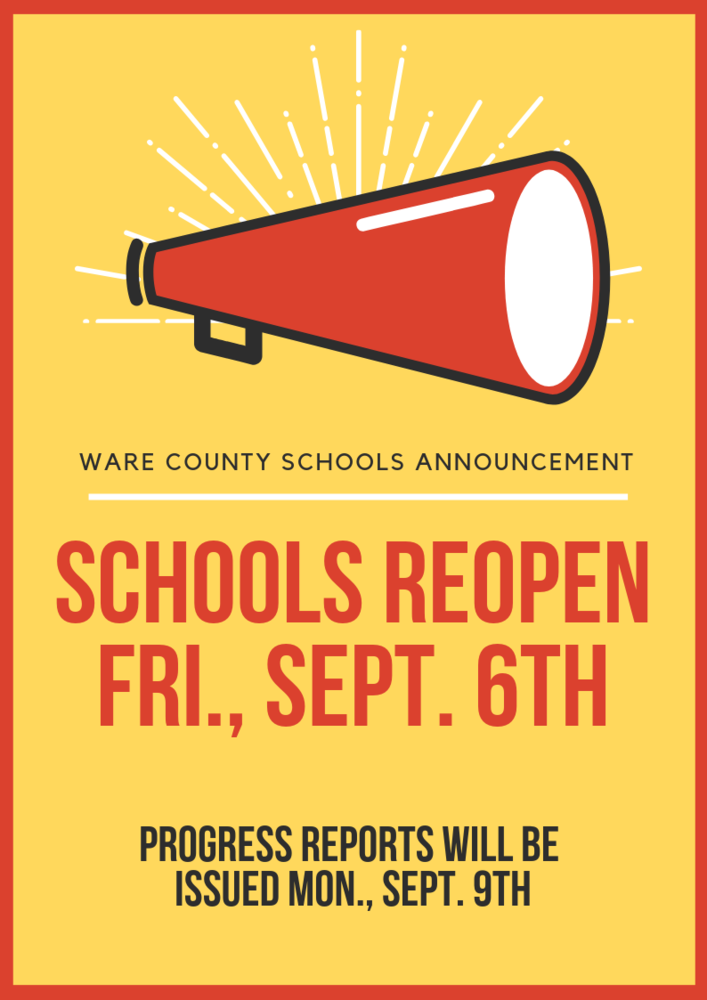 School resumes for all students and staff Friday, September 6th. Progress reports will be issued Monday, September 9th.
Our Scholastic Book Fair starts tomorrow, September 6. Students can bring cash or checks. Another option for parents is to sign up for an eWallet account. Using a credit or debit card, the parent...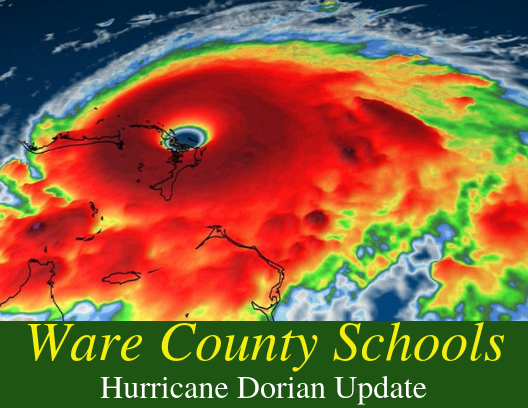 The latest track and timeline suggests that we will begin feeling the effects of Hurricane Dorian late Wednesday into early Thursday morning. Winds are expected to gust up to 50mph with sustained...
SEE ALL NEWS
LIVE FEED
Ware County Schools
24 minutes ago
Did you know that your support can help your child's intelligence grow? Find out how at http://niswc.com/15iTC330517. ...
Ware County Schools
1 day ago
Try teacher-tested tips to encourage good behavior. Go to http://niswc.com/15iSC330517 for more information! ...
Ware County Schools
2 days ago
Teach your child to tell time the 'old-fashioned' way. Learn more at http://niswc.com/15iRC330517. ...
SEE ALL posts