It's Groundhog Day. How many words can you and your child make from the letters in the word GROUNDHOG?
Hello Parents, We hope you will enjoy this month's "Helping Children Learn" newsletter. The focus article is on building your child's literacy skills in a variety of fun ways at home. This article supports our goal at our school for all of our students to increase their reading comprehension and fluency this year! Other topics of interest this month are promoting kindness and strengthening self-control and self-esteem. The newsletters will come home with students this week on colored paper. Click this link to read this month's newsletter: English-
https://5il.co/1mnwu
Spanish-
https://5il.co/1mnwv

Parents and Stakeholders, It is the time of year when we reach out to our parents, guardians, and stakeholders to gain feedback/input as we begin planning for the 2023-2024 school year. This survey is one of the most important surveys that we extend to our school community. We will analyze the information gathered in this survey and use it to guide us as we plan for the upcoming school year. The survey is now open and will remain open for about four weeks. All feedback is anonymous. In order to collect feedback from you, we need you to take this survey only once for your child or children. Simply choose the school(s) that your child(ren) attends once you access the survey link. Our goal is to collect input from a minimum of 125 parents and stakeholders. If you have more than one child in the Ware County School District, you only need to do this survey once. Thank you in advance for your participation in this survey! Susan Tison & Lydia Boggs Instructional Coach/Family Engagement Coordinator Please click on the links to access the survey. English version
https://www.surveymonkey.com/r/7HLLMKQ
Spanish version versión en español
https://www.surveymonkey.com/r/NGX8CTR
Vietnamese version phiên bản tiếng việt
https://www.surveymonkey.com/r/SGBJG3P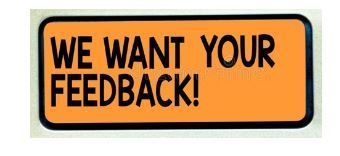 Help your child read the label on a food he or she eats. What vitamins does it contain? How much sugar is in it?
Invent a word with your child. Help her write a definition as it would appear in the dictionary.
Have a family jump rope contest. How many jumps can you do in a row?
Make a chore chart with your child. List his chores and when they should be completed.
Hold a family meeting. Discuss your family's goals and successes.
Ask your child what he or she thinks are their strong skills and why.
Together, role-play a difficult situation your child may face.
Read a poem aloud. Stop to let your child guess what the next rhyming word will be.
Explain to your child how people reach compromises. Give an example.
Teach your child to call 911 in an emergency. Together, practice what to say.
Trace your child's outline on paper. Then have him research and "map" the inside of his body.
Think of several words that start with the same letter. Can your child use them in a sentence that makes sense?
When your child asks a question you can't answer, write it down. Keep a list of questions to look up later.
Have your child set a goal and write a plan to achieve it by the end of the school year.
Help your child interview family and friends in career fields that interest him. What is a typical day like for them?
Happy New Year to our Parents and Students! Please take a moment to read the January edition of the "Helping Children Learn" newsletter. This month, there are articles and tips on how to set achievable expectations, how to have math fun with words, strategies on how to take tests, and so much more! Don't miss out! Click the links to access the newsletter or read the paper copy that is coming home today! English
https://5il.co/1mnws
Spanish
https://5il.co/1mnwt

Happy New Year to our Parents and Students! Please take a moment to read the January edition of the "Helping Children Learn" newsletter. This month, there are articles and tips on how to set achievable expectations, how to have math fun with words, and strategies on how to take tests! Don't miss out! Click the links to access the newsletter or read the paper copy that is coming home today! English
https://5il.co/1mnws
Spanish
https://5il.co/1mnwt