ALL WCHS students MUST turn in chromebooks and chargers this week (5/17-5/21) NO EXCEPTIONS. Returns may be made by entering the bus loading lane at Wadley Road. Enter through the media center glass doors. Students attending summer school will be provided a chromebook on the first day of attendance.
The schedule for the last week of school for Ware County High School is as follows: Monday, May 17th: Finals for 1st and 3rd block classes Tuesday, May 18th: Finals for 2nd and 4th block classes Wednesday, May 19th: Makeup for finals The high school will release at 11:55am Monday through Wednesday and 1:00pm on Thursday and Friday for the week of May 17 - 21, 2021.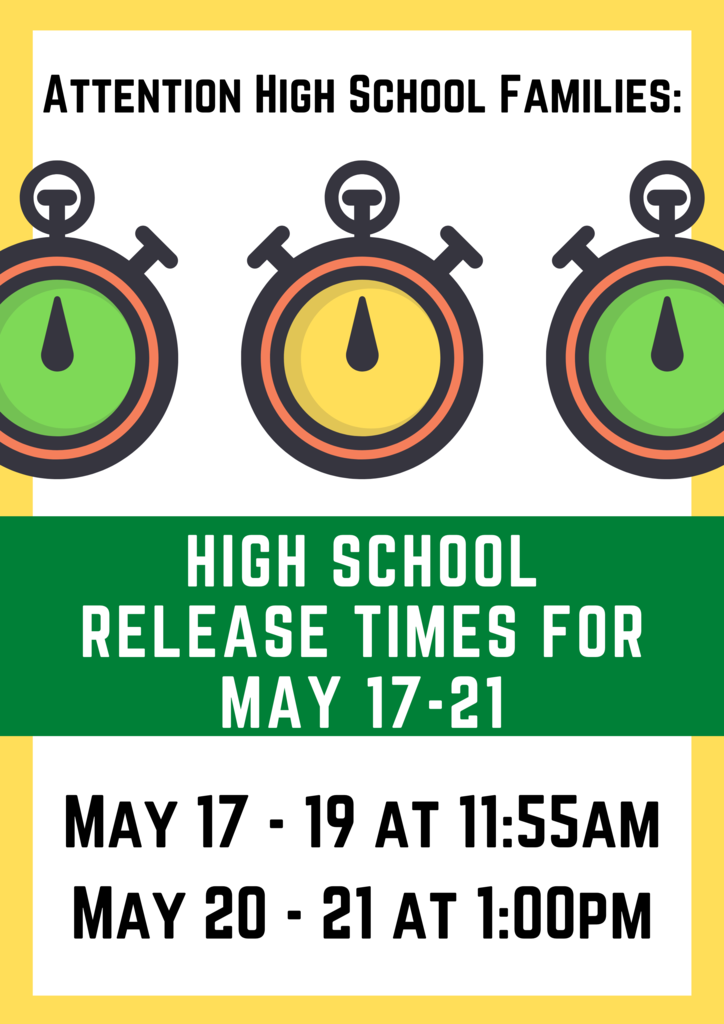 Elite Primary Care is offering Sports Physicals Thursday, May 20. An appointment is required. The Ware County School System does not promote one provider over another; we are simply making the public aware of this opportunity.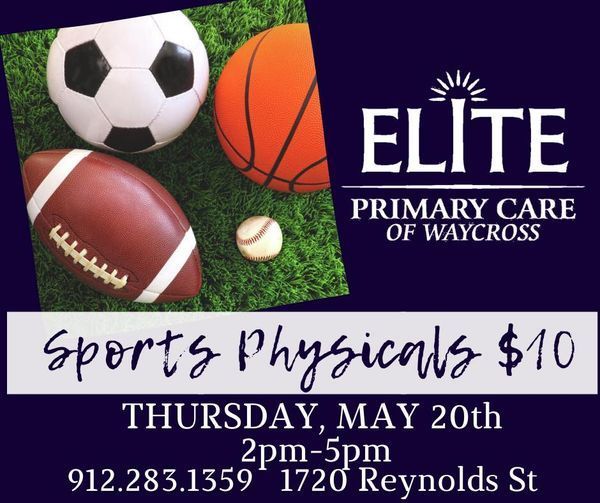 WCS Families, we are excited to announce new school hours for the 2021-2022 school year. We hope that sharing this information early will help you plan for the next school year. DAFFODIL Pre-K 7:30am - 2:15pm Elementary Schools 7:30am - 2:30pm Middle Schools 7:50am - 3:30pm High School 8:15am - 3:15pm
The graduation ceremony will be livestreamed at
www.nfhsnetwork.com/warecounty
Saturday morning. If there are technical issues with NFHS, we will switch to a Facebook livestream and update across all platforms so viewers will know where to find the stream.
Hey, Seniors! We will have mandatory graduation practice on Thursday and Friday starting at 8:30 AM. Students who do not attend practice Thursday and Friday will not be permitted to walk at graduation. The graduation ceremony will be held Saturday, May 15th at 9am.  Seniors need to report to the stadium no later than 8am Saturday morning. Please check your weather app. We are expecting lower than normal temperatures on Thursday, so you will need to dress accordingly. Thank you!

Yearbook pre-order, pick-up schedule: Seniors may pick up on May 11. Underclassment may begin pick up on May 12. Hours: May 11 & 12 from 8:30 - 3:30, May 17-19 from 8:30 - 4:30, May 20-21 from 9:00 - 2:00. Pick up in room 515 or call 912-287-2351, ext. 130; and we will meet you at the loop at the end of the 400 hall. No books will be distributed or sold on the 13th or 14th. Remaining books will be sold beginning May 17.

Attention Seniors! If you earned a CTAE cord for passing the EOPA, see Ms. Green in the CTAE office at the rotunda to pick it up. You may pick them up any day this week (May 3 - 7) between 9 am - 1 pm.

The 1st Annual Female Student Art Show will be held Tuesday, May 4 from 4 - 7 pm in the PAC Lobby

Albany State University is waiving admission fees for the month of April, 2021. Apply now!

The final day for after school tutoring is Thursday, May 6.

Preorder your 2021 yearbook now at the school for $60. If you missed out on the 2020 yearbook, you can buy both books for $100 while suppies last.

Attention Seniors! South Georgia State College is waiving its Admissions Application Fee from March 15th to April 15th.

Registration for the 2021-2022 school year for rising sophomores, juniors, and seniors will be done digitally through students' TAA classes. An outline of the steps and important links and guides can be found on the Registration Process 2021-2022 page. To find it, go to the menu, select Registration Information, and Registration Process 2021-2022.

Attention Students!. The Virtual Open House link​ is updated for 2nd semester, 2021. You will find important course information for the new semester, including teacher contact information, supply requirements and Google classroom and Remind codes. To find it, go to the menu at the top of our website. The Virtual Open House link is the first option.

Report cards will be released Wednesday October 21, 2020. View image for instructions.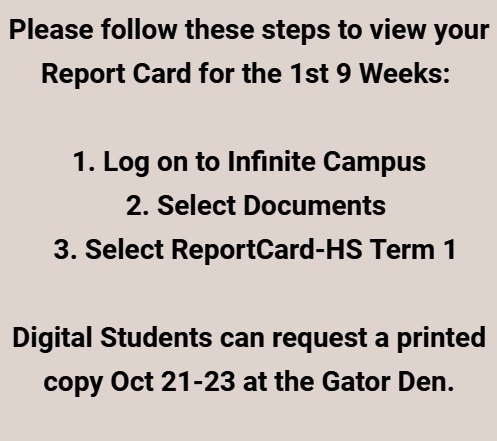 CORRECTION: Tutoring will begins THIS Tuesday Oct 6th.