Learn about community events in your area. Ask your teen to choose one for you to attend together.
Bring up a sticky situation before it occurs. Ask what your teen might do. Listen and ask questions.

WCHS Band Concert will be on Tuesday, December 6 at 7:00 pm in the Performing Arts Center. The concert will feature the Jazz Ensemble, Percussion Ensemble, Symphonic, and Wind Ensemble.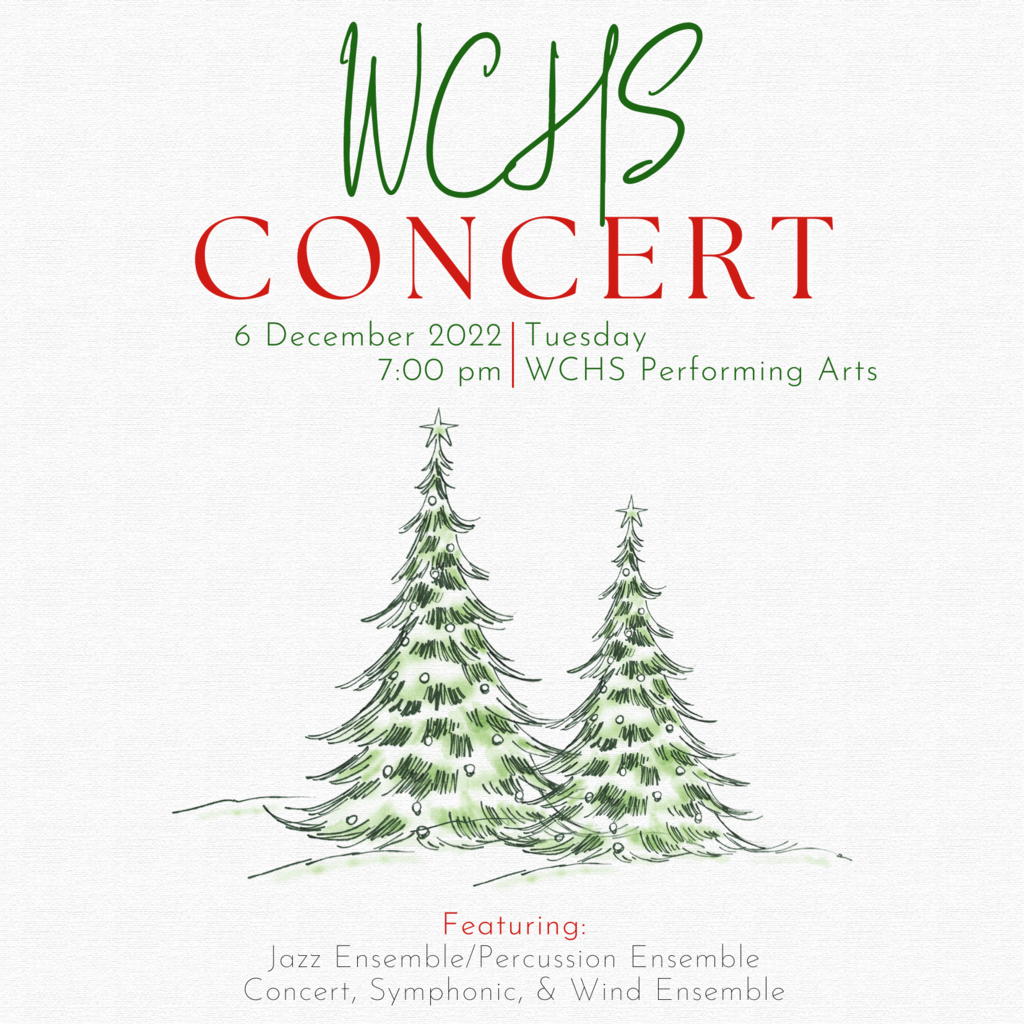 Let your teen overhear you praising him or her to someone else.
Have your teen spend 10 minutes at night preparing for the next day.

Friday, November 18, 2022 is the last day of school until Monday, November 28, 2022. All schools and the district office will be closed the week of November 21-25, 2022 in observance of Thanksgiving Holidays. Happy Thanksgiving from the faculty and staff of Ware County Schools!
When shopping, have your teen compare two sizes of the same product. Which is the better buy?
Due to inclement weather, Gator All-Star Academy and all out-of-district athletic competitions have been canceled for Thursday, November 10, 2022.
Have your teen quiz you on a topic he or she needs to know for a class. Thinking up questions will help reinforce learning.
Reminder: All official communication regarding school closures or changes to our operating schedule will be communicated to families through the district's Facebook page and website, as well as Thrillshare, our callout system. All Ware County schools will be in session through the remainder of the week (Jovemver 10-11, 2022) unless otherwise noted through those three communication channels. Thank you!

The winter EOC testing schedule is now posted. View image for dates.

Apply to College Day will be Tuesday, Nov. 15th from 9:00-1 00 in the PAC Lobby. Seniors who are interested in participating in this event must bring a chromebook.
Spend some one-on-one time with your teen. Don't have an agenda. Just enjoy the time together.

WCHS Wind Ensemble will perform on Tuesday, November 8 at 7 pm in the Performing Arts Center. Admission is free.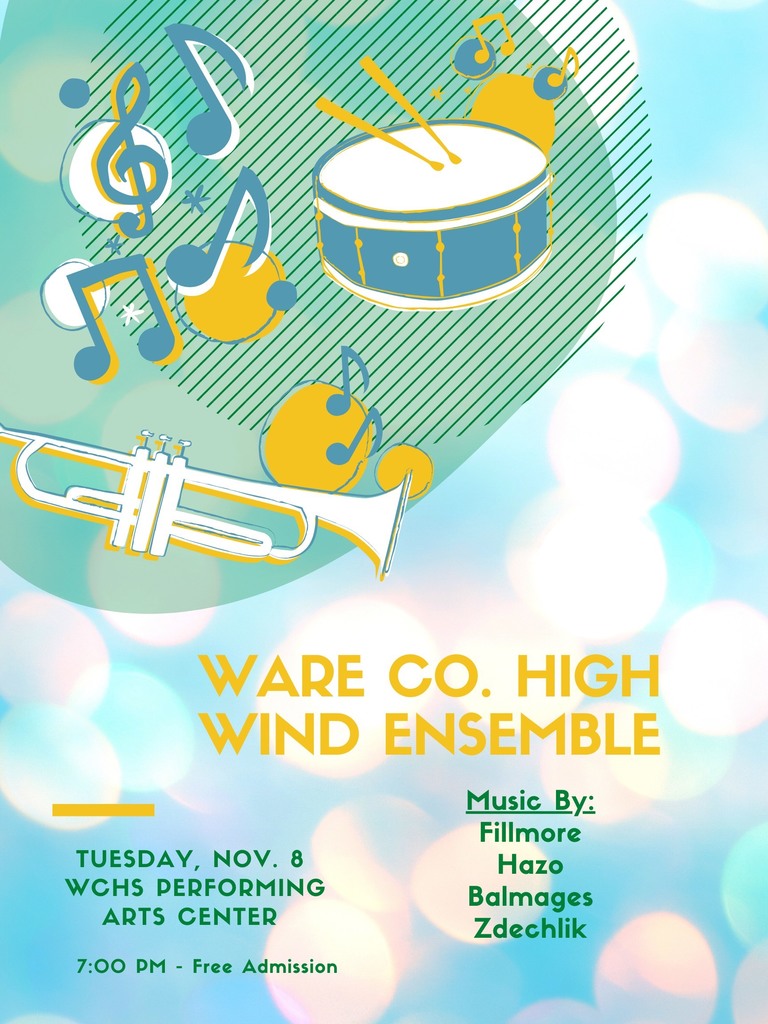 Avoid using problems with schoolwork as an excuse to criticize your teen or argue about other issues.
Read an editorial with your teen. Tell him or her if you agree with the opinions stated and ask what they think.
Consider setting a minimum study time. This can prevent your teen from rushing through schoolwork.
Teach your teen how to make his or her favorite home-cooked dish.
Help your teen draw up a monthly budget. Be sure to plan for unexpected expenses.