Plan a special activity to celebrate the end of the school year. Take your teen out for ice cream or fix a favorite meal.
Ask your teen to draw a diagram of something he or she is learning in school.
Tell your teen to set a timer when completing boring tasks. Trying to "beat the clock" turns chores into challenges.
Have your teen make a checklist of everything he or she has to do before the end of school.
Take turns naming the most memorable news events of your lifetimes.
Remind your teen that respectful language includes body language. Good posture and eye contact show respect. Eye rolling doesn't.
It feels great to have your work praised. Give your teen this gift.
Remind your teen how important it is to turn in work. Just one zero can bring down a grade an entire letter.
Ask your teen to teach you how to do something today.
Create trivia questions about your family. Quiz one another at dinner.
Ask your teen to tell you some free or low-cost things you've done together that he enjoyed. Make plans to do them again.
Will your teen apply for a summer job? Have her ask teachers and others now for permission to list them as references.
Many colleges offer summer programs for high schoolers. Help your teen start gathering information now.

WCHS Spring Band Concert will be on Tuesday, May 2, at 7: 00 pm in the Performing Arts Center. Admission is free.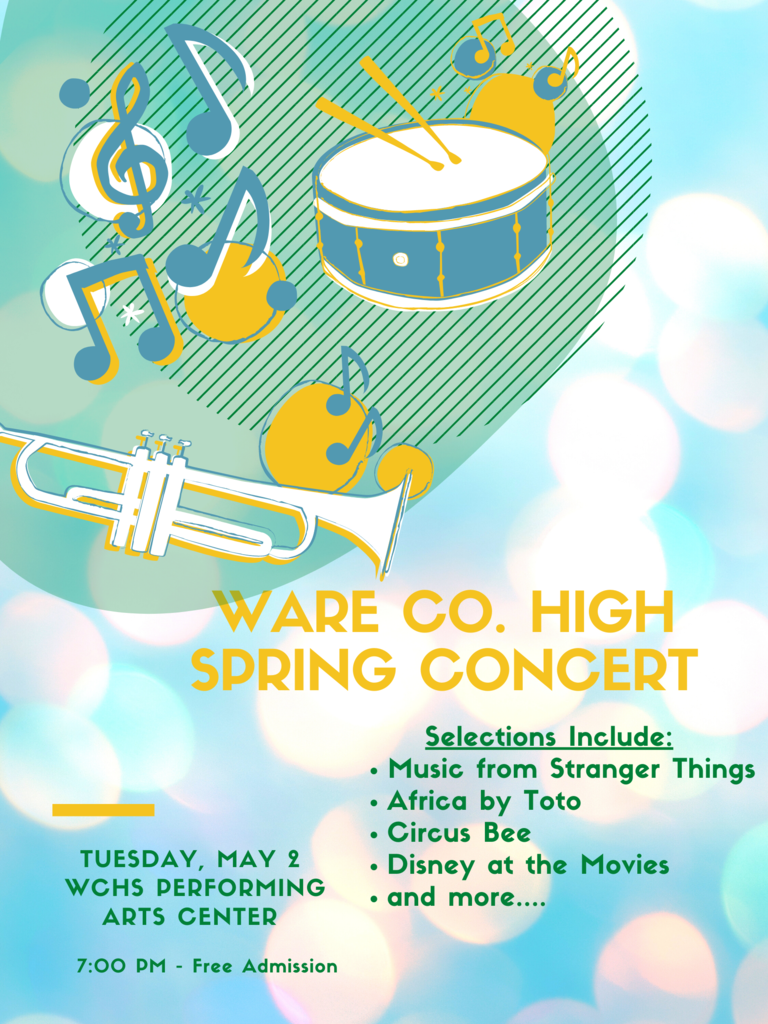 Students are very busy at this time of year. Make sure your teen gets plenty of sleep.
Ask your child to tell you how to get from one place to another. Follow his or her directions together to see if they are accurate.
Be aware of graduation requirements. Don't wait to get the facts!
Exchange persuasive letters with your teen. Try to convince each other of something.
Talk with your teen about dating. Share your values and standards.

Don't miss the Spring Jazz & Percussion Concert on Thursday, April 27 at 7:00 pm in the WCHS Performing Arts Center.