Have your teen figure out how many miles your car gets per gallon.
To encourage saving, consider matching your teen's savings with an equal contribution.

WCHS Celebration of the Arts will be Thursday, March 9 at 7:00pm in the PAC. Admission is Free. There will be a 50/50 raffle and concessions will be available.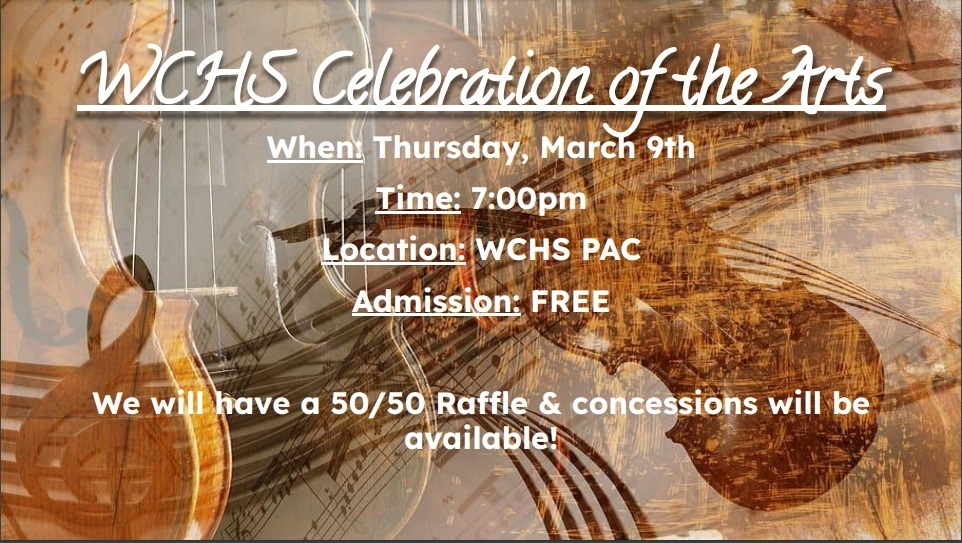 Text your teen a supportive message.
When reviewing your teen's graded work, comment on answers he or she got right before looking at the ones missed.
Talk about ways your teen can set priorities and balance his or her time.

A Financial Aid Night will be held on Thursday, January 26 at 6 pm in the WCHS Performing Arts Center. A representative will explain the financial aid process and share best practices to plan, apply and pay for education beyond high school. You don't want to miss this informative event!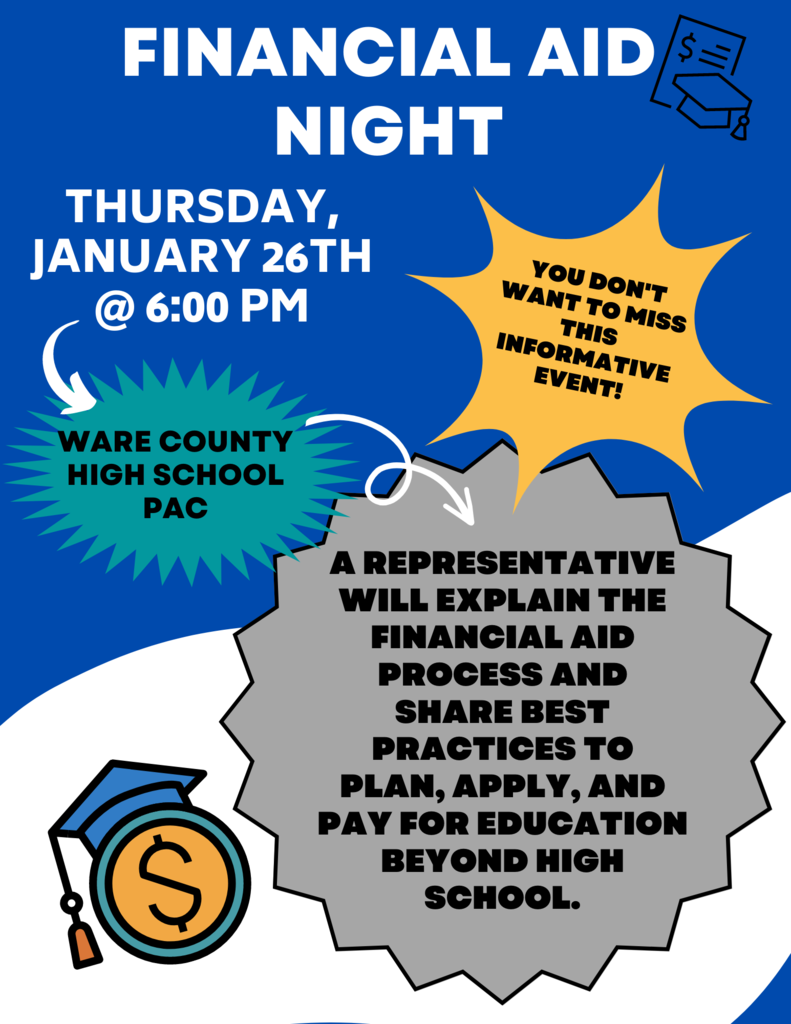 How is your teen doing at mid-year? There's still time to get help if grades are falling.
Teach your teen what to do in case of a kitchen fire, especially if grease is involved. Make sure they know never to put water on a grease fire!
Have your teen make an audio recording of key ideas from a chapter he or she is reading and play them back to study.
Do some research on substance abuse. Make sure you and your teen have the latest facts on opioids and other commonly abused drugs.
When dealing with conflict, don't say, "I know how you feel." Teens believe their feelings are unique. Instead, ask your teen to tell you more.
Ask your teen to name two ways he or she can be a better friend.
Some teens take too many risks. Talk to your teen about the difference between courage and carelessness.
With your teen, agree on an adult friend that they can call if they don't feel comfortable asking you for advice.
Switch places with your teen during an argument. Each of you present the other person's point of view.
Help your teen set a goal and write a plan to achieve it this year.
Focus on setting a good example. Your teen learns from your actions more than your words.
At dinner, have each family member say something nice about every person at the table.
Ask your teen: "If you could trade lives with somebody you know, who would it be? Why?"