Ruskin Elementary Kindergartners celebrated Christmas by putting on a Christmas program for their families and friends. To set the stage for the evening, the students were read the story, 'Twas the Night Before Christmas. Then, a merry time was had by all as the kindergarten students sang such classics as Jingle Bells, Up on the Housetop, and We Wish You a Merry Christmas.
The children were adorably dressed in their Christmas finest. Some students were even decked out as Christmas trees, Christmas ornaments, and reindeer. The children sang and danced to the delight of all in attendance. As a special treat, the kindergarten students were accompanied by the Ruskin Chorus. Upon the conclusion of the program, the students were delighted as Santa and one of his elves made a surprise appearance. Students and families were even able to have a photograph made with Kris Kringle. In addition, families stopped by the Secret Santa Shop to pick up a few special things for loved ones. Donna Solomon is the principal of Ruskin Elementary School.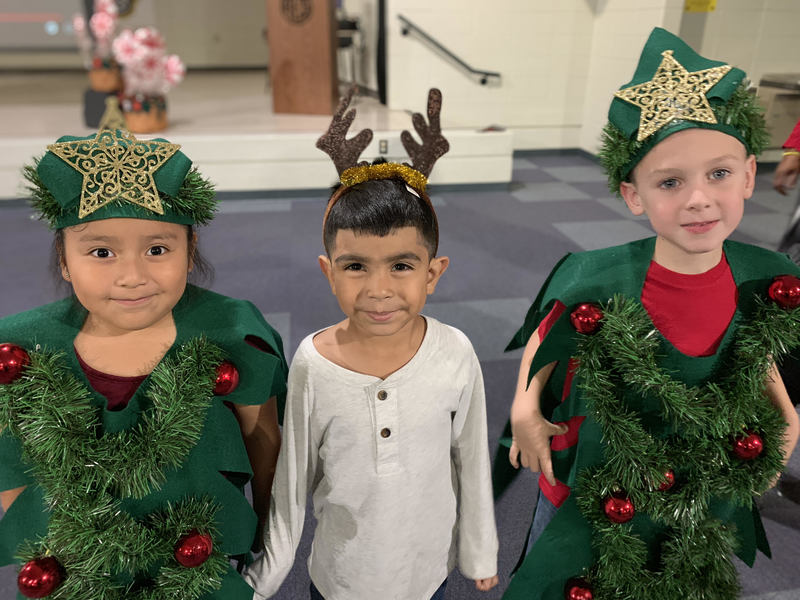 Pictured ( L-R:) Emili A., Rene O. and Kevin M.