Ware County High School students in the Metals Pathway recently traveled to Statesboro, GA to compete in the Skills Challenge. This event, hosted by Associated General Contractors of Georgia and co-sponsored by local businesses in the construction industry, was one of seven such events held around the state to promote careers in the construction-related trades. Some of the main sponsors were Choate Construction, Ace Electric, and West Construction Company. The Construction Education Foundation of Georgia (CEFGA) also plays a large role in pulling resources together for this event. Students competed in several areas, including Electrical, Plumbing, Carpentry, Masonry, Blueprint Reading, and Welding. Only the best students from 19 different schools in this region of the state were chosen to compete in each category.
The Ware County team included Blake T., who competed for the beginner welder, and Parker J. as the advanced welder. Jacob C. participated in the blueprint reading section. Ware County Welding Instructor Ryan Deal said, "We had an eventful time walking around and talking with the vendors and all businesses from the industry. These vendors gave out promotional items and took time with students as they explained what their business was and how to get a job with them."
Deal went on to say that the welding contest was a real-world experience that required the students to mark out their metal plates and weld the pieces in just the right order and to an exact placement with the correct weld sizes. Both Blake and Parker performed well, placing second in their categories. Deal said, "I am very proud of these students and all the hard work they put in to get there."
With Ware County located within the line of two different Skill Challenges, students had the opportunity to compete in Moultrie, GA for the Southwest Georgia Skills Challenge. They eagerly met at 5:30 AM at the high school welding lab, where Mr. Deal gave them a hearty breakfast before they set out to compete. One of the main sponsors was JCI Contractors out of Moultrie along with Tulsa Welding School, which facilitated the welding competition.
Jacob C. competed in the blueprint reading event. Afterward, he acknowledged that this event exposed him to career possibilities, as he is now considering blueprint reading as a profession.
Parker J., Blake T., Mollie J., and Braxton L. participated in the welding section. Mr. Deal said that although they did not have any top ten placements at the event, it was a great learning opportunity. Some companies advertised job opportunities at the competition. Parker J. took the opportunity to apply with Hurst Boilers. Mr. Deal emphasized how much these competitions build excitement, stating that the students were hoping to compete in other Skill Challenges around the state as far away as Atlanta and Augusta.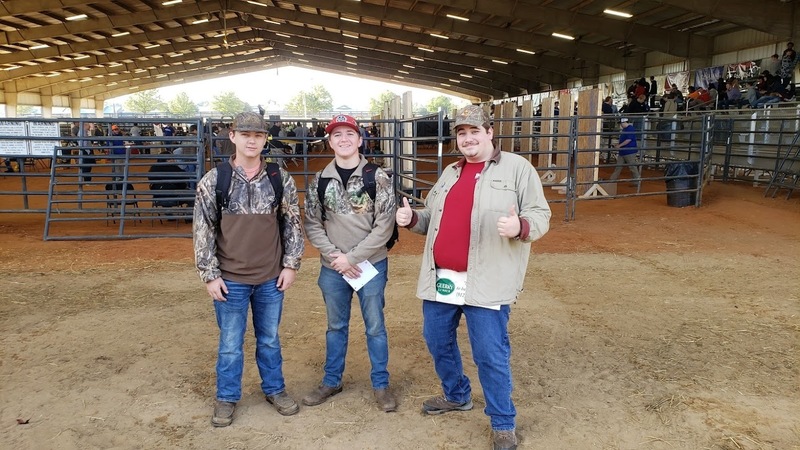 Blake T., Parker J., and Jacob C.
Blake T.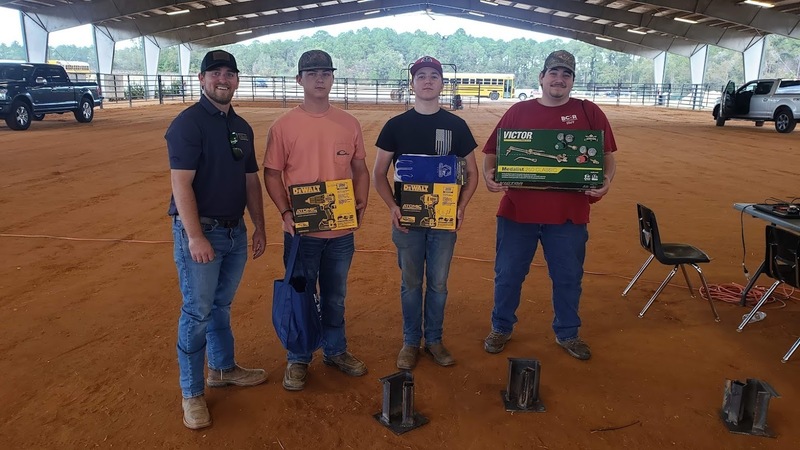 Blake T., Parker J., and Jacob C. with a representative from Choate Construction (far left)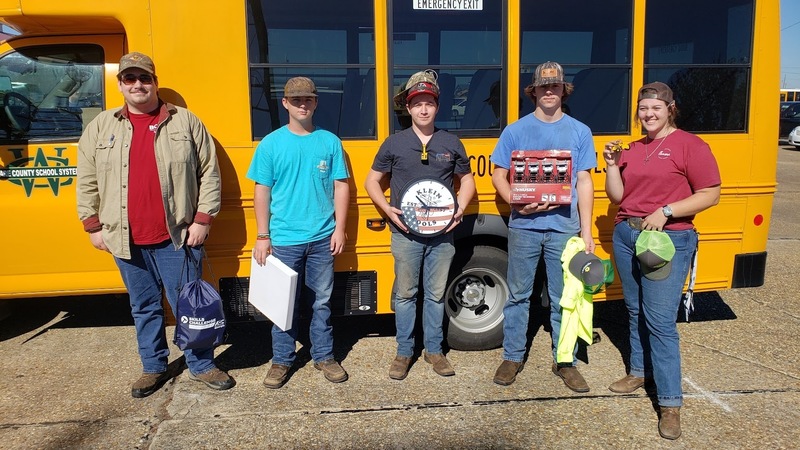 Jacob C., Blake T., Parker J., Braxton L., and Mollie J.