Five middle school students are getting a head start on their college careers by signing for scholarships worth up to $10,000. The students are part of the Realizing Educational Achievement Can Happen (REACH) Georgia program, a scholarship that promotes academic success and expands access to higher education. Its mission is to increase academic persistence and achievement in Georgia's academically promising middle and high school students.
Jayda J., Marley S., and Alessi W. from Ware County Middle School and Destiny A. and Ma'Kel T. from Waycross Middle School are the Ware County School System's REACH Scholars for the Class of 2026. They join fifteen other students who were inducted into the REACH Scholar program in recent years, including Dezandre J., Halie L., Mariana L., and Tatiyana W. from the Class of 2023; Adali C., Layce E., Michelle G., Fiona L., Landon N., and Montez M. from the Class of 2024; and Jakhari B., Ainslee D., Artezah R., Zicoria R., and Bryan W. from the Class of 2025.
When these scholars graduate from high school, they will receive up to a $10,000 scholarship ($2,500 each year for up to four years) to be used at a HOPE eligible Georgia two or four-year college.
"Through the REACH Scholar program, our students will be positioned to receive all the support they need to be successful in high school and beyond," says Superintendent Bert Smith. "We are confident that if they take full advantage of the mentoring opportunities and work hard to meet the terms of the contract, they will have the financial backing to be successful in college and make their dreams a reality."
Paige Coker, Director of Special Projects for Ware County Schools, coordinates the REACH program for the system. "These students have committed to maintaining a certain grade point average, having minimal absences, and remaining crime, drug, and behavior issue-free. They will meet periodically with their high school counselor throughout their enrollment to ensure they stay on track for success. Their parents or guardians also sign contracts to support their students throughout their high school career," Coker says.
Governor Nathan Deal launched REACH in 2012, becoming Georgia's first public-private needs-based scholarship opportunity. 100% of the funds raised go to college scholarships.
Throughout the program, REACH scholars will work with mentors who model positive behavior and provide knowledge, advice, guidance, and support related to education and beyond. Qualifying REACH Scholars will be awarded after successfully meeting all the requirements upon graduation. Many colleges offer to match the scholarship.
Funding for the program is made possible, in part, by a generous donation from Georgia Power. For more information about how you can support the REACH program in Ware County, please contact Paige Coker, Director of Special Projects, at 912-283-8656.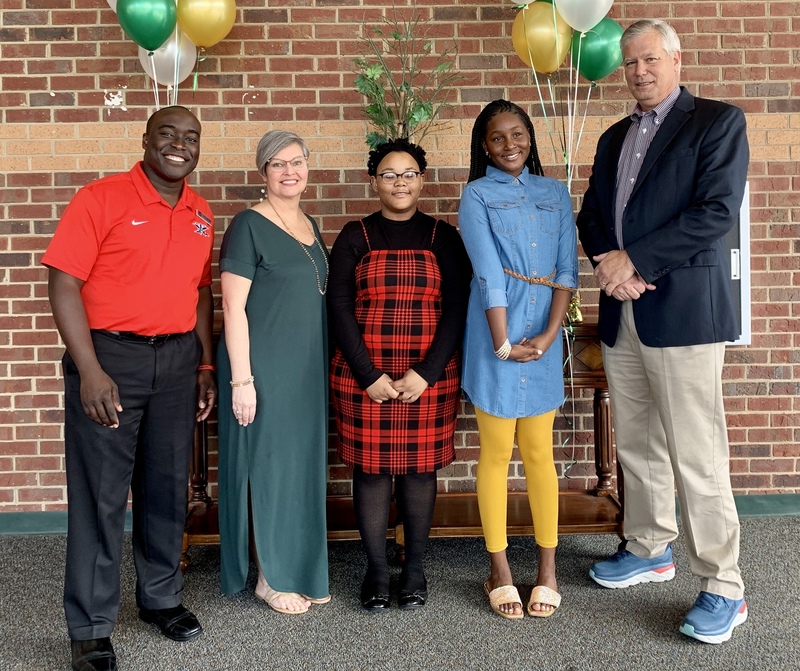 Class of 2026 Scholars Destiny A. and Ma'Kel T.with WXMS Staff Members Clarence Washington, Tammy Boyette, and Principal David Hitt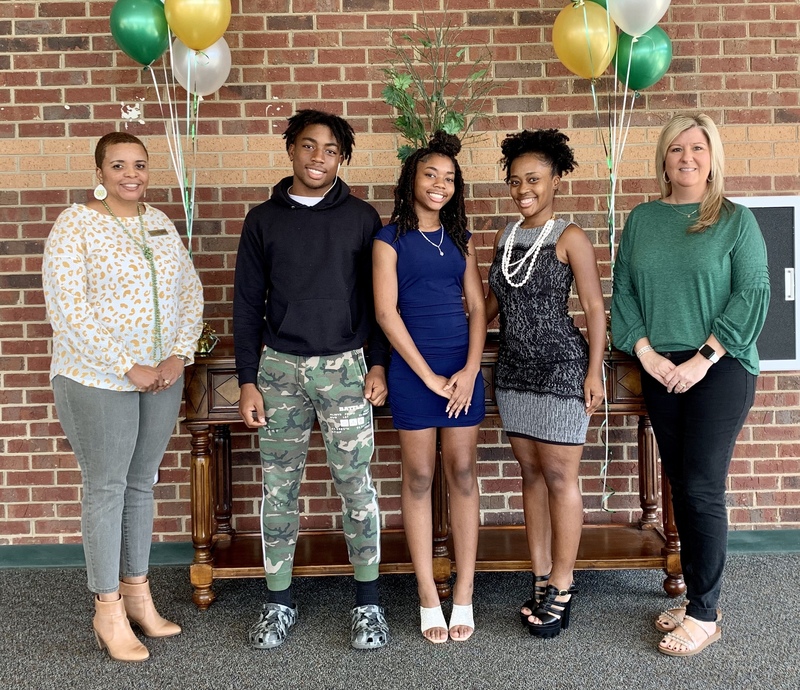 REACH Scholar Jayda J., center, pictured with her family and Dr. Shawn Benefield (left) and Rebecca Baldree (right)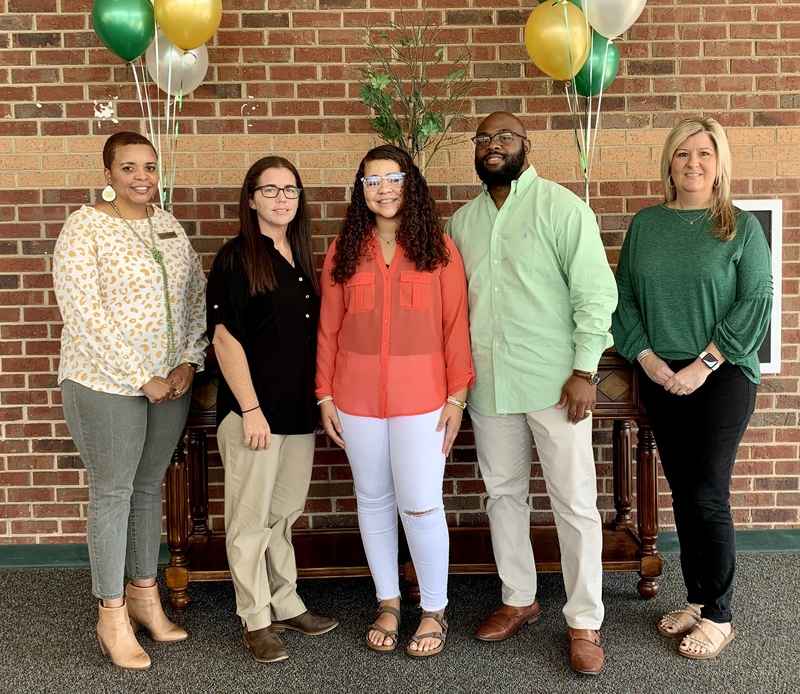 REACH Scholar Alessi W. (center), pictured with her family and Dr. Shawn Benefield (left) and Rebecca Baldree (right)
REACH Scholar Marley S. (center), pictured with her family and Dr. Shawn Benefield (left) and Rebecca Baldree (right)