Author Larry Purdom recently visited Ware County Middle and Waycross Middle schools to present a copy of Volumes 1, 2, and 3 of "By the Way, It Happened in Waycross", a collection of local history, stories, and photography he co-authored with the late Joe Ballentine. Ware County Schools Board Member Edward (Buster) Tyre, a former social studies teacher in the district, was instrumental in the district's decision to purchase the sets and place them in both school libraries for teachers and students alike to enjoy.
"Every place has a history, but we have such an interesting history here in south Georgia and Waycross between the swampers and the railroad and all the pioneers who worked hard to make this a good place to live in," noted Purdom. "There aren't that many [teachers] around who still bring up stories about Obediah, Lydia Stone, and others who made their mark here, so these books will be a way that modern students can study local history."
Onhand to present the books alongside Mr. Purdom was Mary Lou Hoover, daughter of co-author Mr. Ballentine. She spoke of the great love her father had for the history of Waycross/Ware County and expressed how thrilled he would be to know about this young audience.
We greatly appreciate the efforts of everyone involved in the presentation and placement of these treasures in our schools and know that they will be enjoyed by many for years to come.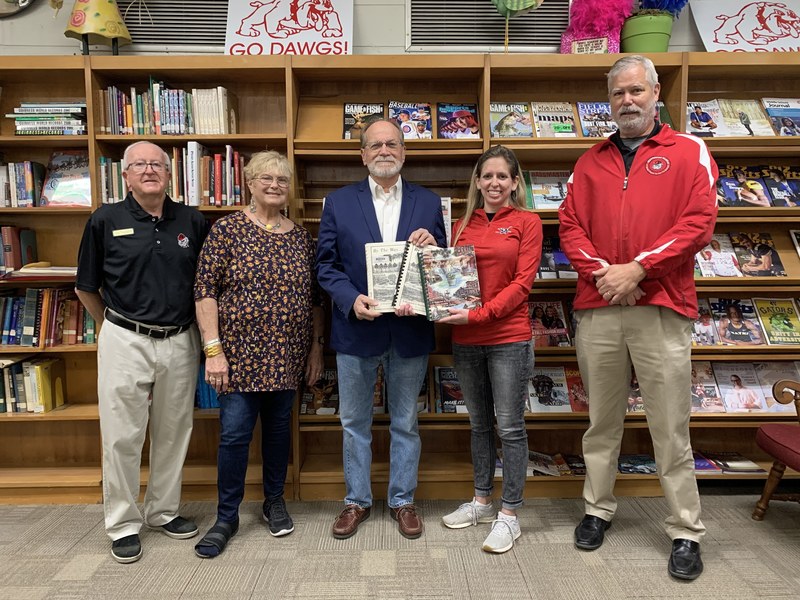 Waycross Middle School - Mr. Buster Tyre, Ms. Mary Lou Hoover, Mr. Larry Purdom, Media Specialist Jessica Cox, and School Principal Mr. David Hitt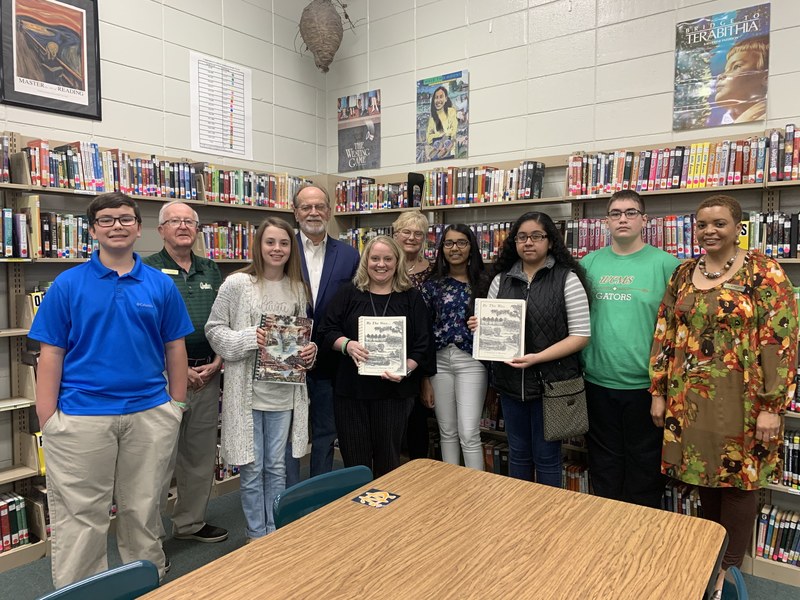 Ware County Middle School - Andrew M., Mr. Buster Tyre, Katie A., Mr. Larry Purdom, Media Specialist Mrs. Aimee Mancil, Ms. Mary Lou Hoover, Ayesha P., Natalie R., Andrew C., and School Principal Dr. Shawn Benefield