Due to inclement weather, Gator All-Star Academy and all out-of-district athletic competitions have been canceled for Thursday, November 10, 2022.
We are excited to unveil our latest website feature called Daily Learning Planner (DLP) in the Live Feed section! Here, families will find ideas they can use to help children do well in school. We will post a new tip or resource each school day. The district Live Feed will contain a general tip that applies to most students while school Live Feeds will highlight tips for students in elementary, middle, or high school. Our first tip will post later today.
The Ware County School System will observe Early Release on Friday, November 19, 2021, as scheduled on the 2021-2022 system calendar. Both middle schools and Ware County High School will dismiss at 11:30 am. DAFFODIL will release at 12:30 pm, and elementary schools will release at 1:00 pm.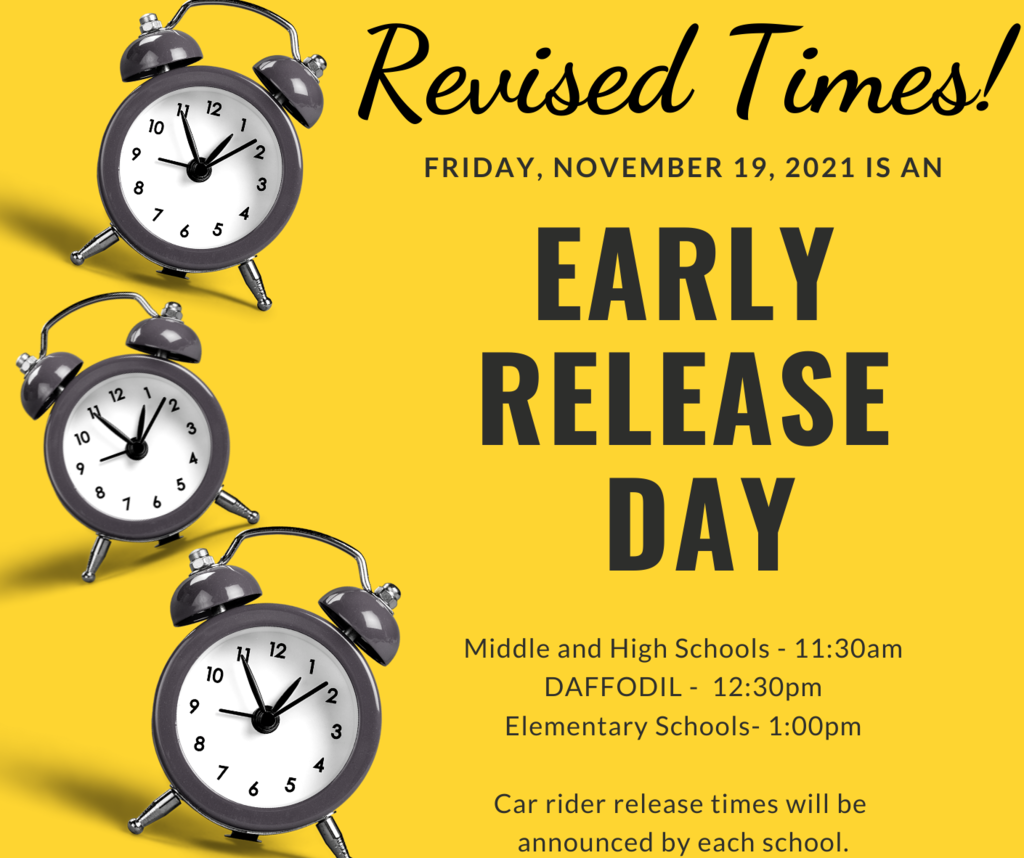 Ware County Schools will hold an ESSER 3 Stakeholder Input meeting on Thursday, May 27, 2021 at 5:30pm at the Transportation Department, located behind Wacona Elementary School. The public is invited to attend.
The Ware County School System will observe Labor Day on Monday, September 2nd. All schools and the Central Office will be closed. School will resume on Tuesday, September 3rd. Have a safe and happy long weekend!
Ware County Schools has a new parent messaging app this year! If you get a call from +1 (501) 712-2633 Little Rock, Arkansas, that's us! Please save the number so you will know it isn't a telemarketer calling. Thanks!