Applications are now being received to participate in Digital Learning for the 2021-2022 school year. Parents/guardians wishing to enroll their child in digital learning must complete the application, located at
http://bit.ly/WCSDigLearnAppSY22
, in order to enroll. Applications will be accepted through 11:59 pm on Wednesday, June 9, 2021. Please note: There is NO digital learning option for Pre-K students.
Ware County Schools will hold an ESSER 3 Stakeholder Input meeting on Thursday, May 27, 2021 at 5:30pm at the Transportation Department, located behind Wacona Elementary School. The public is invited to attend.
Reminder: Thursday and Friday, May 20 and 21, 2021 are Early Release Days for all Pre-K and elementary school students. Daffodil will release at 11:00am and all elementary schools will release at 12:00pm. Thank you!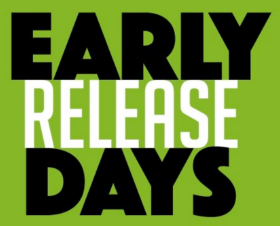 Elite Primary Care is offering Sports Physicals Thursday, May 20. An appointment is required. The Ware County School System does not promote one provider over another; we are simply making the public aware of this opportunity.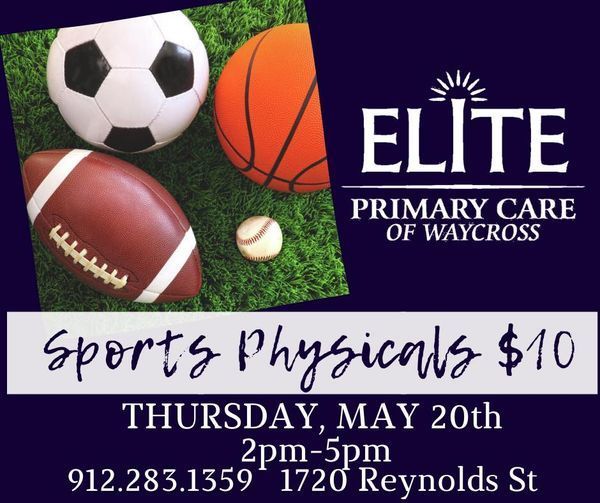 The Lady Gators softball team is hosting a camp May 26 and 27. Check out the flyer for more details!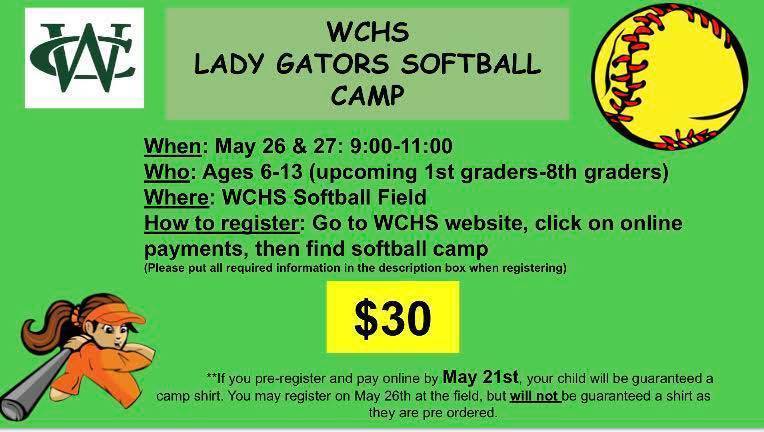 Looking for a fun activity for your Pre-K or elementary-aged child May 24, 25, or 26? Check out the details on the upcoming Mini Gator Cheer Camp!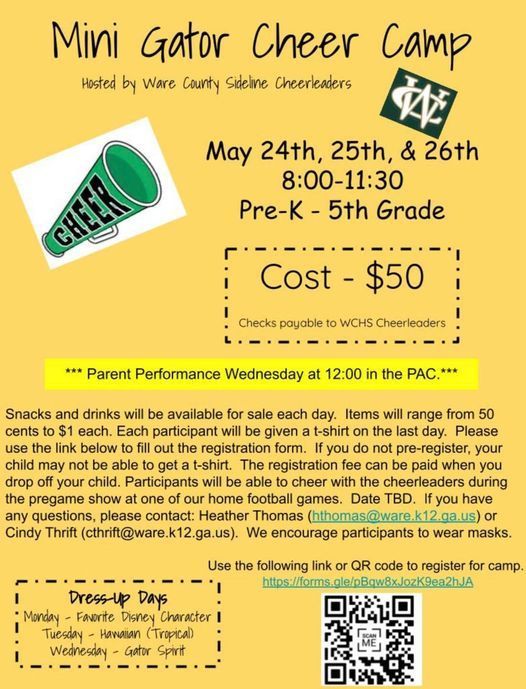 WCS Families, we are excited to announce new school hours for the 2021-2022 school year. We hope that sharing this information early will help you plan for the next school year. DAFFODIL Pre-K 7:30am - 2:15pm Elementary Schools 7:30am - 2:30pm Middle Schools 7:50am - 3:30pm High School 8:15am - 3:15pm
The alert system we use, Thrillshare, is based in Little Rock, Arkansas, so our call-outs will have a Little Rock caller ID. The number is (501) 712-2633. Please save it to your phone so you will know when the school system is calling with important information.