Pre-K and Kindergarten students had a "grand" time at a special breakfast acknowledging Grandparents Day at Memorial Drive Elementary School. Students greeted grandparents with warm hugs, kisses, and cards. Kindergarten students enjoyed completing a Teddy Graham activity with their special guests.
"We had such a great time getting to know all of our grandparents," said Mrs. Angela Cox, PreK teacher. "Thanks so much for sharing your time with us."
President Jimmy Carter signed National Grandparents Day into law in 1978. It is nationally celebrated on the first Sunday after Labor Day.
Mrs. Loni Hines is principal of Memorial Drive Elementary School.
Brayden R. with his grandfather
Karmen M. with her grandmother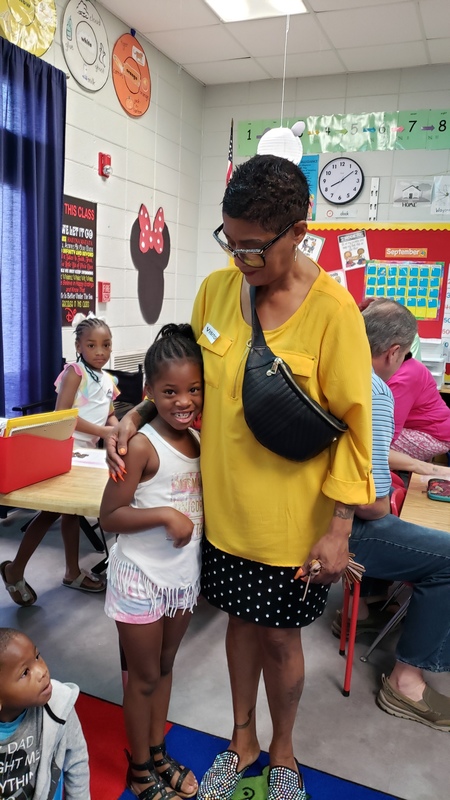 Max W. with his grandmothers