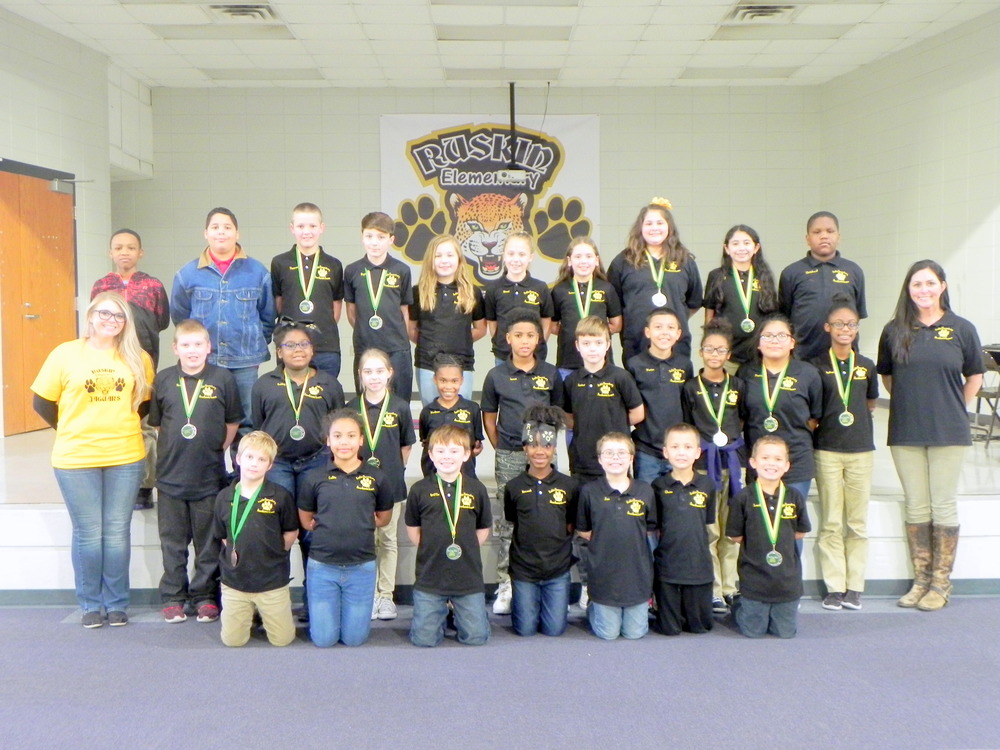 Ruskin Elementary's Technology Team Knows How to "App"ly Themselves
Paige Coker
Thursday, January 17, 2019
Ruskin Elementary's Technology Team created an app in which students could interact and keep up to date with the latest technology. Students use the app to share ideas, tips, and tricks to enhance their learning. Media Specialist and Technology Team advisor Tonya Dixon congratulated the team for their success. "Our students put in several hours after school, and their hard work paid off. Twenty out of twenty-seven students placed at the local Ware County Technology Competition and will go on to compete at the regional competition in January. I couldn't be prouder of this group of students!"
Competition categories include 3D Modeling, Animation, Audio Production, Device Modification, Digital Game Design, Digital Photo Production, Graphic Design, Internet Applications, Multimedia Applications, Mobile Applications, Productivity Design, Robotics, and Video Production.
Principal Donna Solomon said, "We appreciate all students, parents, and coaches who made this club possible."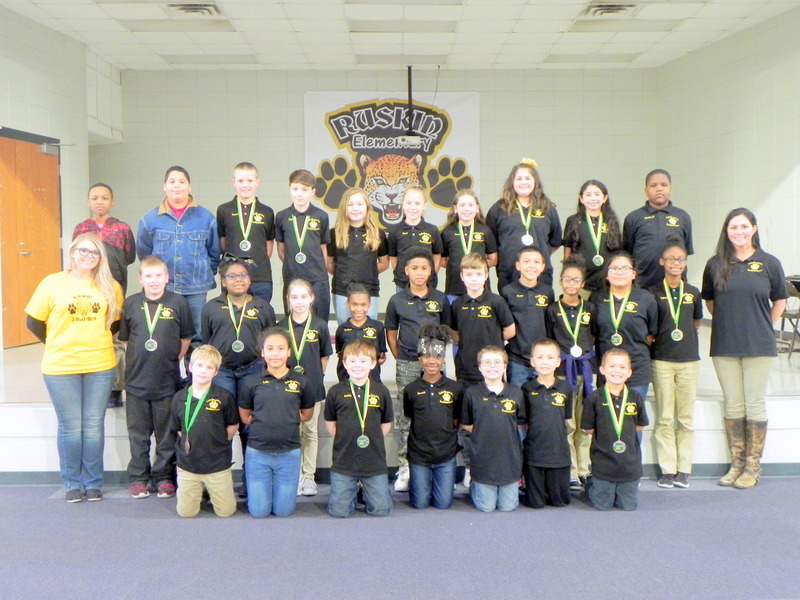 Pictured:
Back Row (L-R): Aaron W., Marcus H., Thomas L., Brycen H., Brylee G., Abeni H., Tessa H., Lilli T., Maria J., and Chrishaud B.
Middle Row (L-R): Media Paraprofessional Leslie F., Noah W., Gabby R., Cecilia M., Madision B., Isaac A., Hunter M., Mason B., Jasmine A., Maria T., Natasha A., Coach and Media Specialist Tonya Dixon
Front Row (L-R): Colton L., Callie L., Griffin W., Neveah N., Zen T., Chase B., and Landon P.
Technology Club coaches not pictured: Challie Griffin, Casey Bazemore, Shaquerah Wesley, and Crystal White