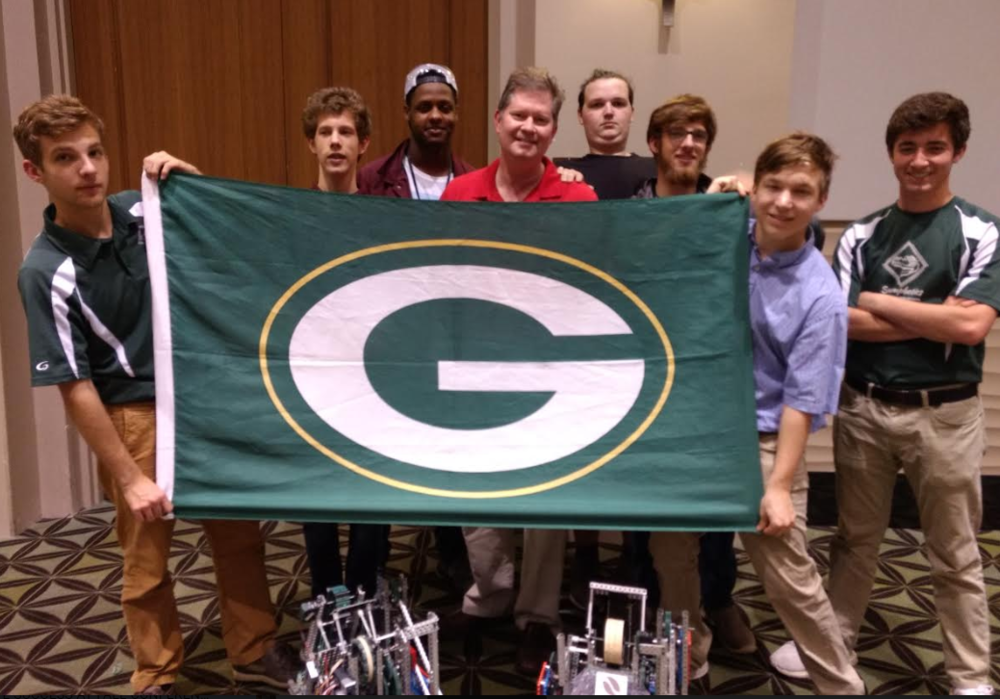 TSA Students Achieve Success at Fall Conference
Paige Coker
Thursday, January 17, 2019
The Ware County Technology Student Association (TSA) chapter recently attended the Annual Georgia TSA Fall Leadership Conference held on Jekyll Island, Georgia. TSA/Vex Robotics members attended the TSA rally, competed in the Cardboard Boat Armada, the Vex Robotics competition, and attended the Saturday night dance and social.
The Cardboard Boat Armada is a TSA event where the members design & build a two person boat solely from cardboard and duct tape- and then race other teams across the width of a frigid November swimming pool. Historically, only a small percentage of the entries are able to cross the pool without sinking. The Ware County team rose to the challenge this year and designed and built a boat that crossed the pool safely, keeping members dry the entire way. This activity develops students critical thinking skills while reinforcing engineering and design principles.
The GA TSA Fall Leadership conference is also known for hosting the largest early-season TSA/Vex Robotics Tournament. Ware County's team, 'Swampbotics' represented themselves very well at the tournament. Ware's 2105A robot team was undefeated throughout the whole day of semi-final competition. Going into the finals round the team was ranked first out of 59 teams where they narrowly lost in the final tournament championship. Team 2105C lost one match in the whole day of semi-final competition ranking them at 7th going into the finals. The Ware teams allied with one another in the finals where their alliance won every match except the final tournament championship match, putting their alliance in second place overall.
The conference and tournaments were a great success with both teams winning second place overall, the 'Tournament Finalists' awards and both teams 2105A & 2105C qualified for the state Vex robotics competition.
Pictured: Ware TSA members pose for a photo with advisor Mr. Holland Brown after a successful day of Vex Robotics competition at the TSA Fall Conference on Jekyll Island.