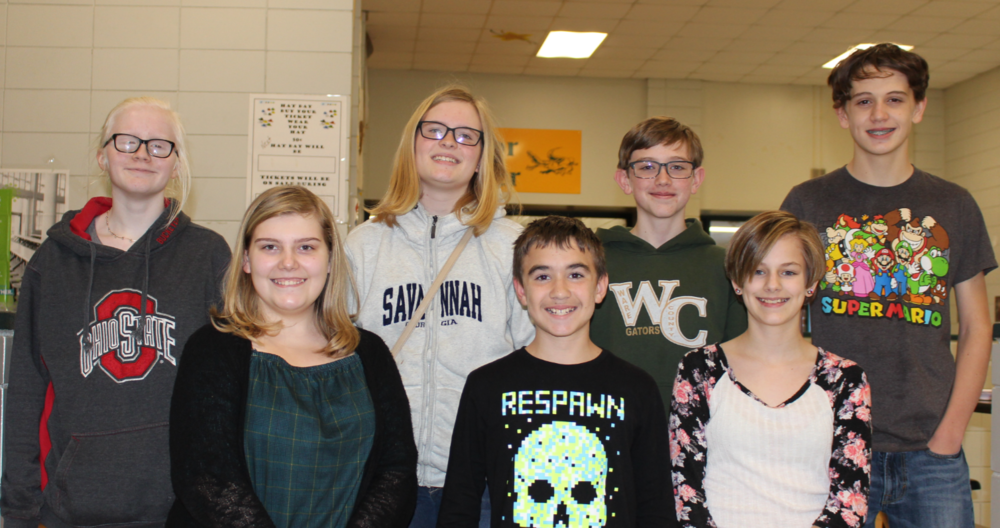 WCMS Recognizes All-State Chorus Participants
Paige Coker
Tuesday, January 15, 2019
Ware County Middle School Choral Director Miss Terri Parker celebrated with seven chorus students who passed the first round of GMEA All-State Chorus auditions. This is a considerable increase in the number of passing students; last year, only two students passed the first round.
The representatives for Ware County Middle School Chorus include: Lilly G., Holly L. Josh M., Gabby R., Myra R., Kayden S., and Caleb S. Holly L. made All-State consecutively for the past two years. She, and any other future consecutive All-State participants, will be working towards entry in college scholarships provided by GMEA.
WCMS students received a top score in scales, solo, and sight-reading. Their scores had to be in the top percentile compared to students from the entire state of Georgia to meet selection criteria. Students will be challenged once more in January for the second round of auditions. Miss Parker has continued to prepare students for the second round to ensure success.
In February, students will travel to Athens, GA to work with renowned choral conductors and perform for over 2,000 people! This is a great honor not many students get to experience. We wish them continued success!
Front Row (left to right): Lilly G., Kayden S., Gabby R.
Back Row (left to right): Myra R., Holly L., Caleb S., Josh M.