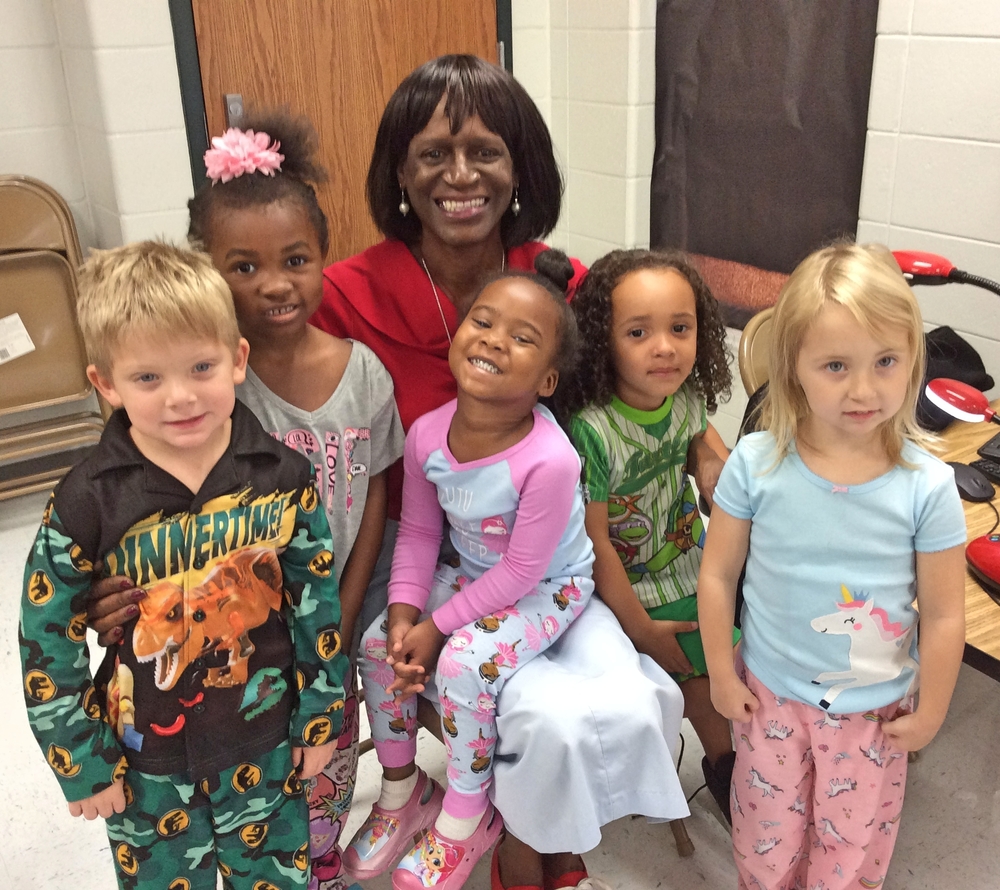 Community Leaders Celebrate Georgia Pre-K Week at DAFFODIL
Paige Coker
Thursday, November 08, 2018
DAFFODIL Pre-K recently celebrated Georgia Pre-K Week. This year, DAFFODIL was fortunate enough to have numerous community leaders visit and read to the children, including Mr. Charles Eames, Mrs. Christy Jordan, Mayor John Knox and his wife, Police Chief Tony Tanner, and City Commissioner Marian Solomon-Gaines. According to teacher Holly Thomas, "DAFFODIL Pre-K is extremely grateful to the community leaders that came and read to our students this year. The faculty and staff are very appreciative of the time that these individuals took out of their busy schedules to celebrate Georgia Pre-K Week with our students." The principal at DAFFODIL Pre-K is Dr. Linda Houseal.
James H., Avery C., and Maverick R. enjoyed story time with Mr. Eames.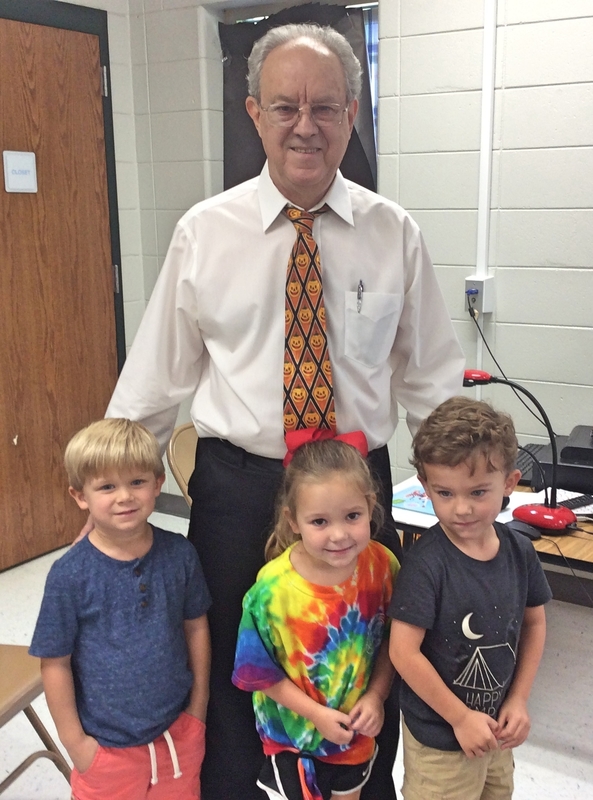 Gavyn W., Vega M., Kaliah S., Zaylen G., and Emma H. enjoyed listening to City Commissioner Marian Solomon-Gaines read "Love You Forever."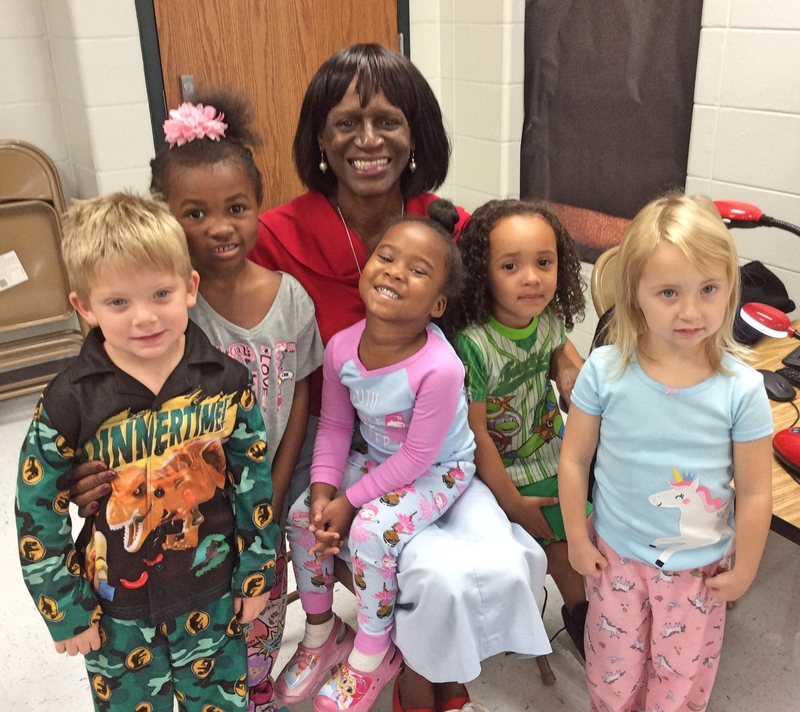 Kendan C., Aleia T., William M., and Harlee H. enjoyed showing off their farm costumes to Mrs. Christy Jordan on farm day.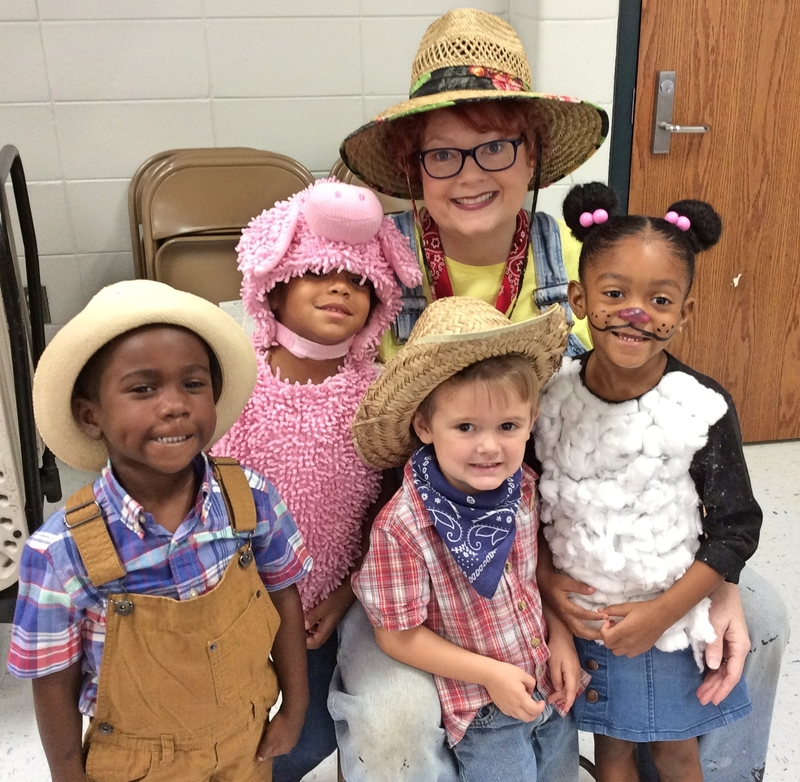 Eli R. and Sofia P. enjoyed hearing Police Chief Tony Tanner read "Pete the Cat: Five Little Pumpkins."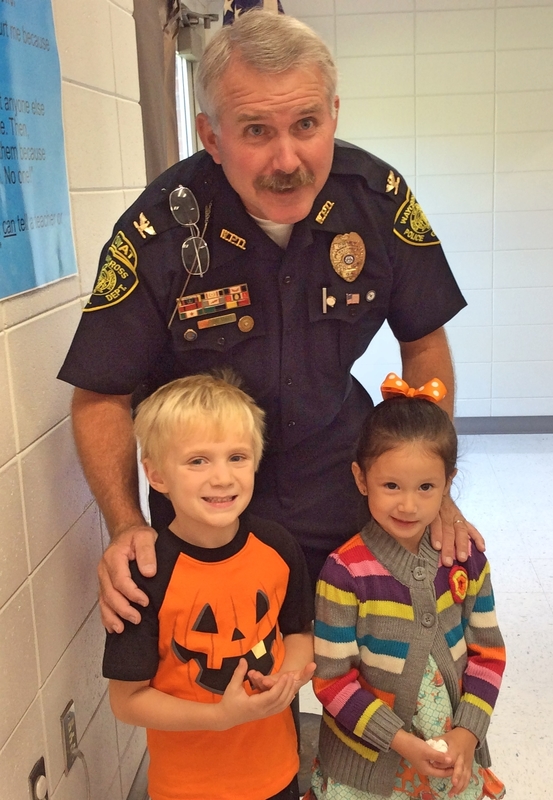 Taylor and Tyler G. met Mayor John Knox after he read "Pete the Cat and His Four Groovy Buttons."