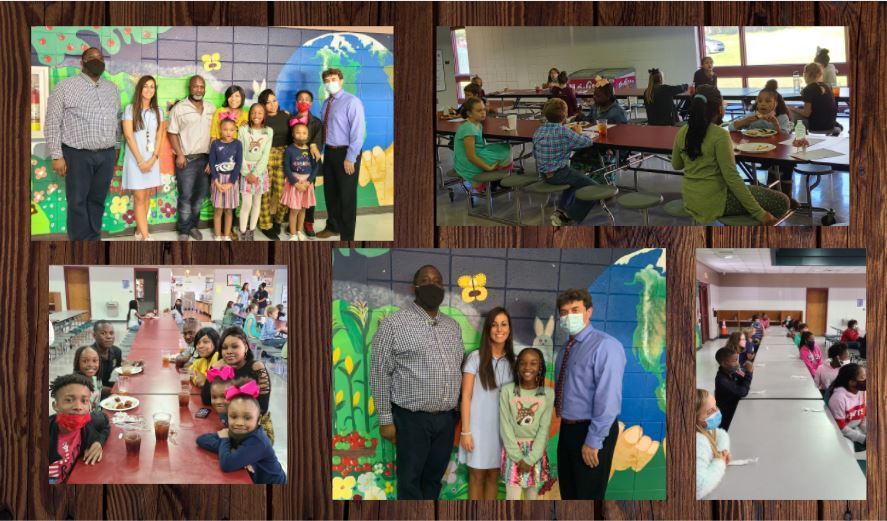 CES Recognizes Fair Bear Writing Competition Grand Champion
Susie Tison
Wednesday, November 18, 2020
One of Center Elementary School's students, Ms. Nicole L., was recently recognized for her writing as the winner of the Fair Bear Creative Writing Competition sponsored by the Georgia National Fair. The competition was held during the 19-20 school year. She was a student in Ms. Jenna Corley's 4th grade class at the time of the competition. CES staff did not have the opportunity to celebrate her achievement properly due to school closing in March due to the COVID-19 Pandemic.
Nicole's story placed first in the state at the fourth grade level. She also won Grand Champion overall. Nicole not only won the fourth grade competition held in 19-20 school year, but she also won the best in the fourth grade competition at the school system level. Her writing then competed at the state level and won first place. She was also recognized as the Grand Prize Winner for her writing piece titled, "Fair Bear Visits the Coast."
To celebrate her success and to recognize her as a school, Ms. Corley's students along with administration and select faculty attended a celebration lunch in honor of Nicole and her writing. Students and staff were treated to a delicious lunch provided by Wong's Palace. Nicole' s family attended. Nichole read her story to the audience and encouraged her classmates to work hard for this year's competition so that Center might have another state winner this year! Nichole is currently in Mrs. LeGena Clark's 5th grade class. Tyler A. Bennett is principal at Center Elementary.