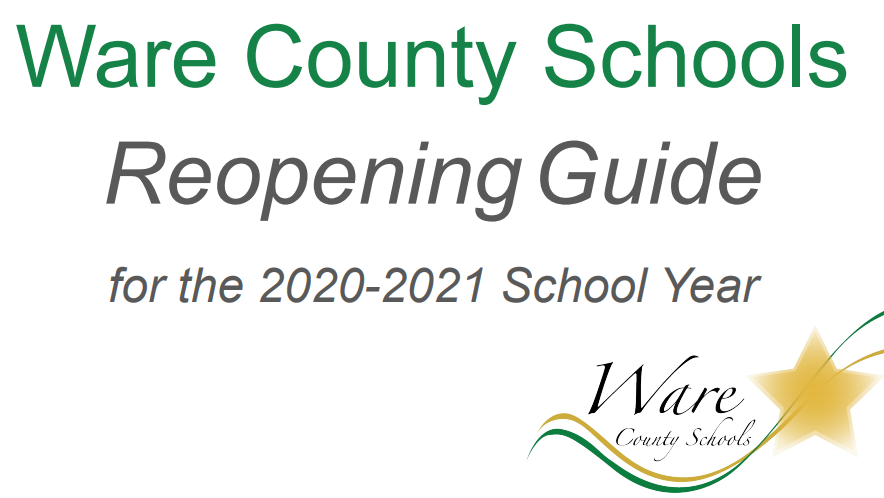 WCS Announces 2020-2021 Reopening Plans
Ware County Schools
Friday, July 24, 2020
Ware County Schools will kick off the 2020-2021 school year for students on Monday, August 17th. Families will have a choice of a traditional 5-day a week face-to-face schedule or a digital learning instructional model where students will be taught online by a Ware County Schools certified teacher.
Please watch this video announcement from Supt. Bert Smith and view our Reopening Guide by clicking the links. If you have questions, please contact your child's school beginning Monday, July 27th.
We look forward to welcoming back all students, whether they will be returning in person or online, on August 17th. More information will be released by your child's school in the days to come. Thank you!