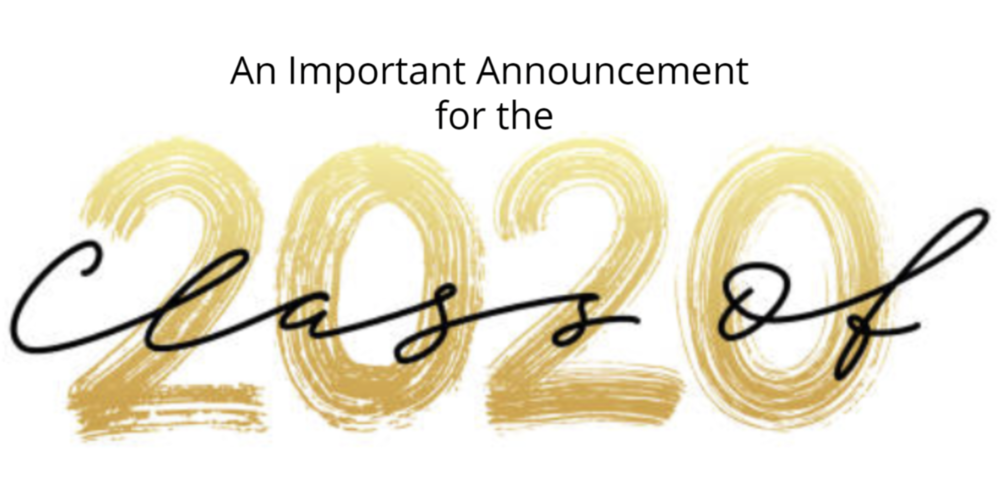 Seniors' Photos Needed!
Ware County Schools
Friday, May 01, 2020
IMPORTANT INFORMATION FOR SENIOR FAMILIES!
Please read the information below *completely* before proceeding!
The Ware County Board of Education is providing a sign for all graduating seniors. Each sign will feature the student's first name and a photo. Although the school system has photos of the seniors on file, we are not able to use them because they are copyrighted. To avoid copyright infringement, parents/guardians/students *must submit* a photo to be used.
Senior families are asked to complete the form located at https://tinyurl.com/WCHSSeniorSign. You MUST be logged into a school system Google account in order to submit the photo; every student has a school Google account they can use. Even if you already emailed a photo to Mrs. Ingram for this purpose, we are asking you to resubmit the photo through this Google form so that they will all be in one place and we can ensure copyright law isn't broken.
Photos must be high quality so they will look good when enlarged, portrait orientation (not landscape), and cannot have the name of a studio on them. Photo submissions will be taken through Sunday, May 3rd. Please tag any senior families. We don't want to leave anyone out!
If any senior wants to participate but does not have a way to upload a photo to the form, he or she can email feedback@ware.k12.ga.us for further instructions.
We are excited about celebrating the Class of 2020 and will release more information about how the signs will be used and distributed soon. Our focus right now is on getting the signs made. Thank you!