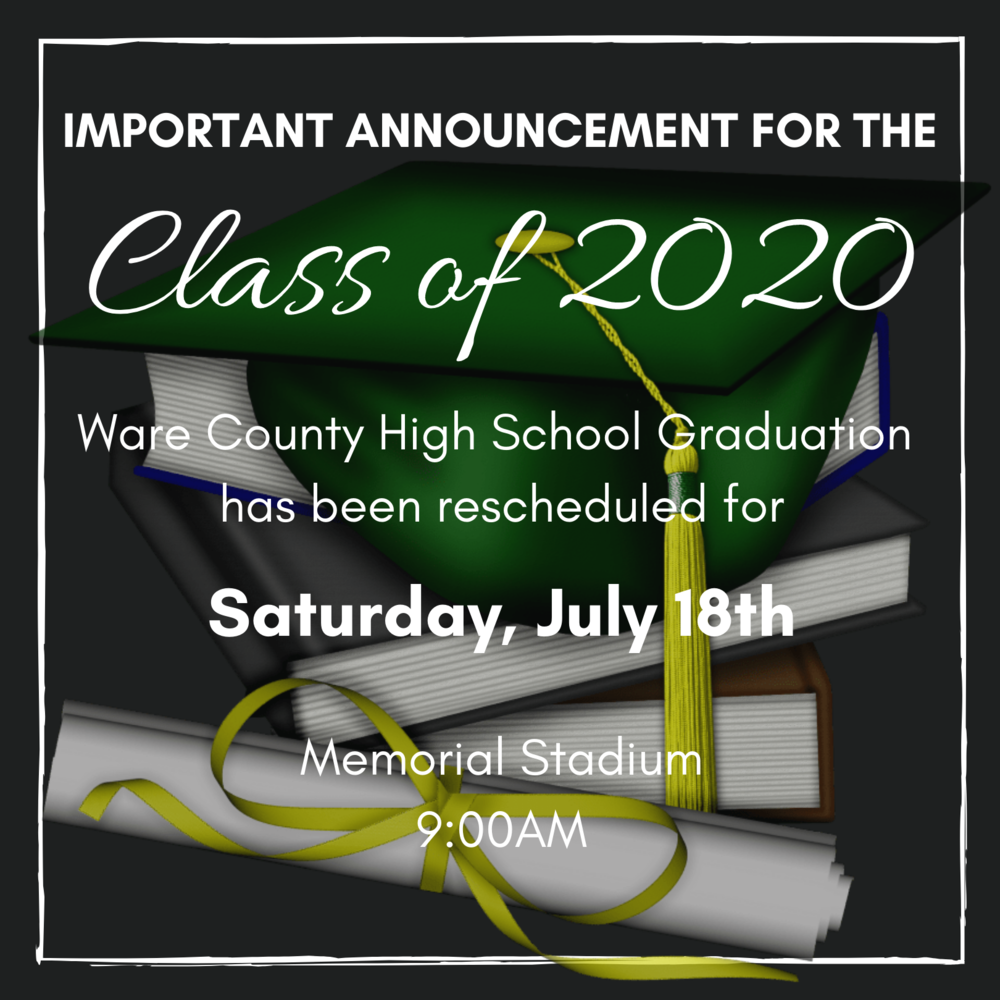 WCHS Graduation to Be Rescheduled for July 18th
Ware County Schools
Thursday, April 23, 2020
The Ware County School District is committed to providing a traditional graduation ceremony experience for the Ware County High School Class of 2020, if possible. It has become apparent that we will not be able to provide that experience on May 16th. Therefore, graduation has been rescheduled for Saturday, July 18th in Memorial Stadium at 9:00AM. We will continue to follow the recommendations of the GDPH, the CDC, and the Governor's office. If state mandates still do not allow large gathering of individuals in July, we will reconvene a stakeholder meeting to determine an alternate plan.
Seniors needing a transcript to apply to college can email Dr. Callahan (pcallahan@ware.k12.ga.us) or Mrs. Skipper (tskipper@ware.k12.ga.us); in the email request, please include the physical or email address to which the transcript needs to be sent. Unofficial transcripts are currently available, and official transcripts will be available beginning May 26th.
We look forward to seeing all of our Gator Graduates at Memorial Stadium on July 18th!