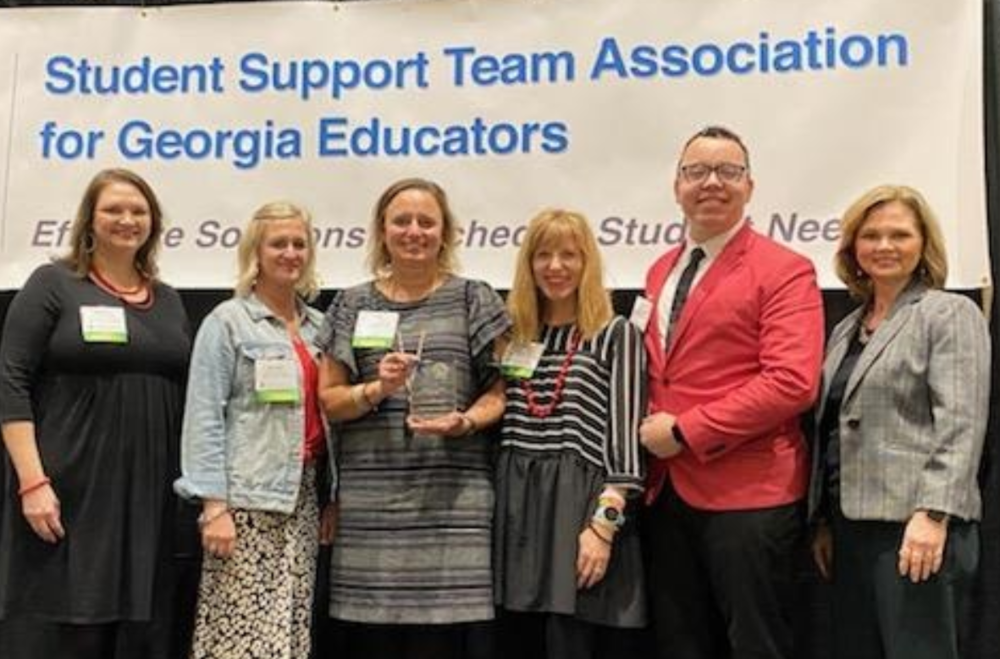 MDES Team Wins Star Award
Ware County Schools
Monday, February 10, 2020
Memorial Drive Elementary School was awarded the Star Award for Promising Practices at the 2020 Student Support Team Association for Georgia Educators (SSTAGE) Conference in Athens, GA. The award was based on the school's ability to implement a multi-tiered system of support to meet the unique academic and social-emotional needs of its students.
Memorial Drive's presentation, Flying High with RtI, focused on the school's implementation of Response to Intervention (RtI) practices, which are designed to 1) help students build skills to perform on grade level, 2) assist teachers in identifying students with gifted characteristics, and 3) support students who have specific behavioral needs. Team members also presented the school's Positive Behavioral Interventions and Supports (PBIS) procedures and shared strategies for utilizing PBIS expectations to meet the social-emotional needs of their students.
SSTAGE President Dr. Donna McClain presented the team members with the school's award. Pictured L- R: Brittany Peacock (school psychologist), Brooke Thomas (2nd grade teacher), Loni Hines (principal), Tiffany Warren (counselor), Papani Saini (gifted teacher), and Dr. Donna McClain.