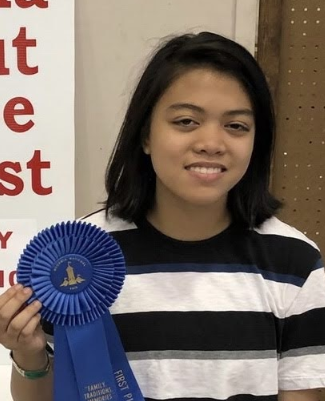 WCHS Student Wins State Culinary Arts Competition
Ware County Schools
Thursday, October 24, 2019
Micah M., a Culinary Arts student at Ware County High School, took away top honors in the Georgia National Fair's Peanut Recipe competition - for the second year in a row!
Competitors came from FCCLA chapters across the state to develop a sweet, peanut-based dish for the competition. Micah experimented with several options before deciding to enter her original peanut flan creation. School administrators were thrilled to be taste-testers during the product development stage.
WCHS FCCLA students entered 100% of competitions offered for FCCLA members at the fair. The chapter placed 4th overall with their chapter booth. Club advisors Chef Jennifer Johnson and Mrs. Colleen Lagoueyte worked hard preparing students for these events.