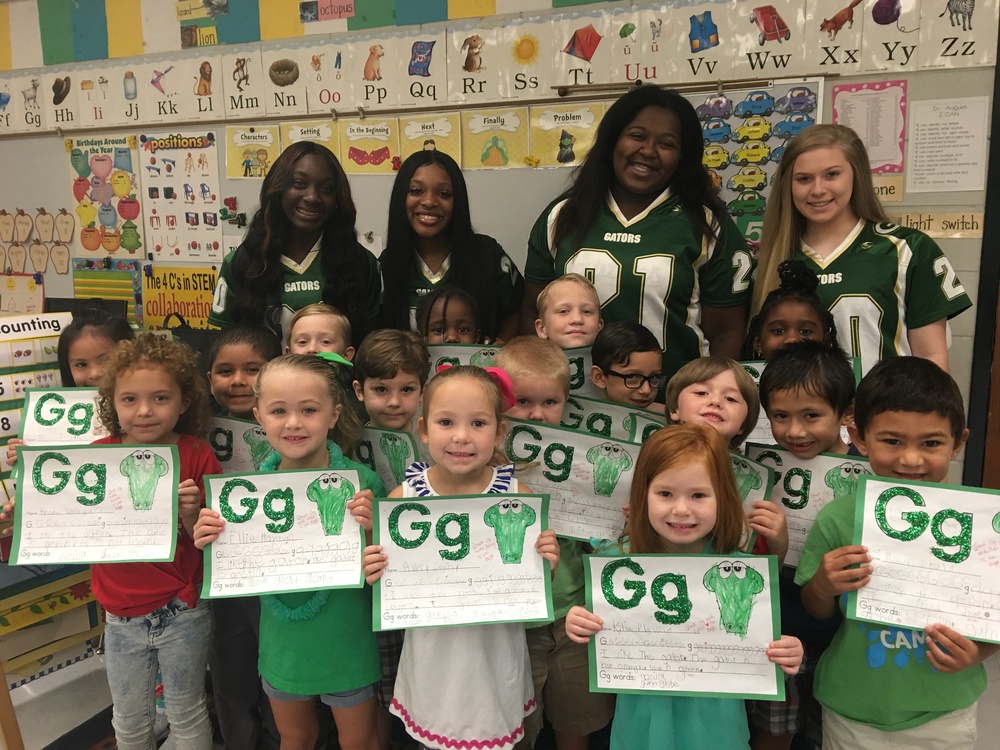 Kindergarten is Gator Great at Ruskin Elementary
Ware County Schools
Wednesday, September 25, 2019
Kindergarten students at Ruskin Elementary have been hard at work learning the letters of the alphabet. Students were particularly excited to learn about the letter Gg because it stands for Ware County Gators. As a Gg interactive project in Mrs. Heather Boggs and Mrs. Yvonne Lott's class, the students colored a gator, covered Gg's with green glitter, wrote upper and lower case Gg's, and even wrote a GATOR sentence. The students were thrilled to share their work with the Ware County High School cheerleaders when they visited Ruskin Elementary. Donna Solomon is the principal of Ruskin Elementary.
Pictured (L-R):
4th row (back)- DeMya G., Kimbron C., Isabella V., and Kassie S.
3rd row- Griffin R., Naomi S., Brett M., Richard M.. and Destiny C.
2nd row- Joana E., David R., Cameron H., Hudson L., Jaxon G., and Erick J.
1st row- Khoda W., Ellie H., Avery C., Kylie P., and Kai B.