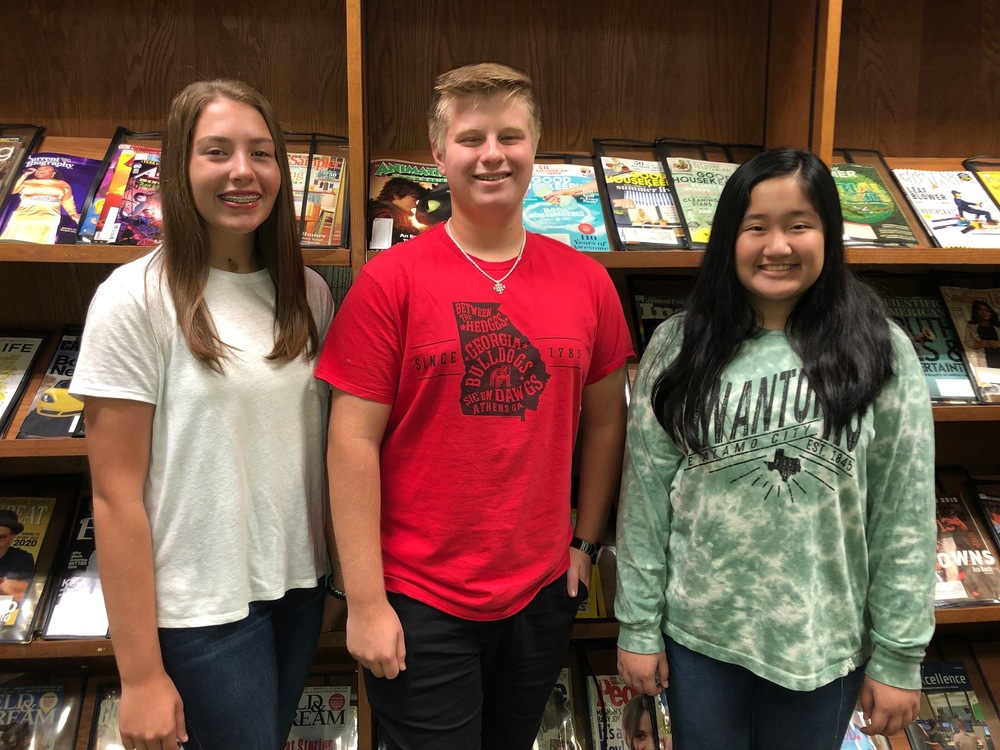 Five Ware County Students Named to State Student Advisory Council
Ware County Schools
Tuesday, September 24, 2019
State School Superintendent Richard Woods has selected 130 Georgia students to serve on his Student Advisory Council. Five of the representatives are students in the Ware County School System, including Maddie P., Mcaully S., and Alexandra C. from Ware County High School and Stella K. and Amiyah E. from Waycross Middle School.
Throughout the school year, these middle and high school students will meet with Superintendent Woods to discuss the impact of state policies in the classroom. Members of the Student Advisory Council will also discuss other issues related to education, serve as the Superintendent's ambassadors to their respective schools, and participate in service projects to benefit schools and students.
"It is so important to me to hear directly from students about how decisions made at the state level are playing out in the classroom," State School Superintendent Richard Woods said. "Meeting with my Student Advisory Council allows me to hear feedback firsthand from those most affected by educational policies."
Members were selected from a pool of more than 1,000 applicants who applied to serve on the council. Students were chosen based on the strength of their essay answers, which focused on their ideas for public education as well as their community service experience. The students selected attend public schools all over the state, in every RESA district in Georgia.
Left to Right: Maddie P., Mcaully S., and Alexandra C., representing Ware County High School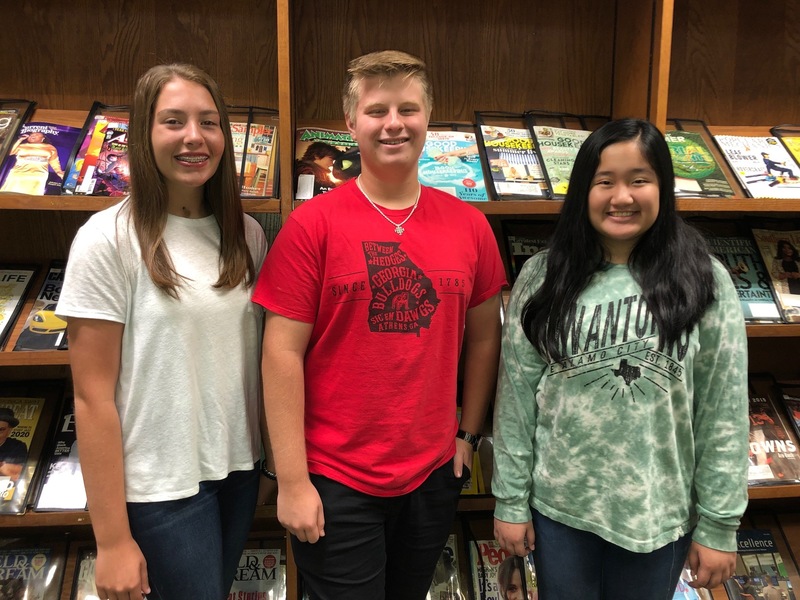 Left to Right: Amiyah E. and Stella K., representing Waycross Middle School