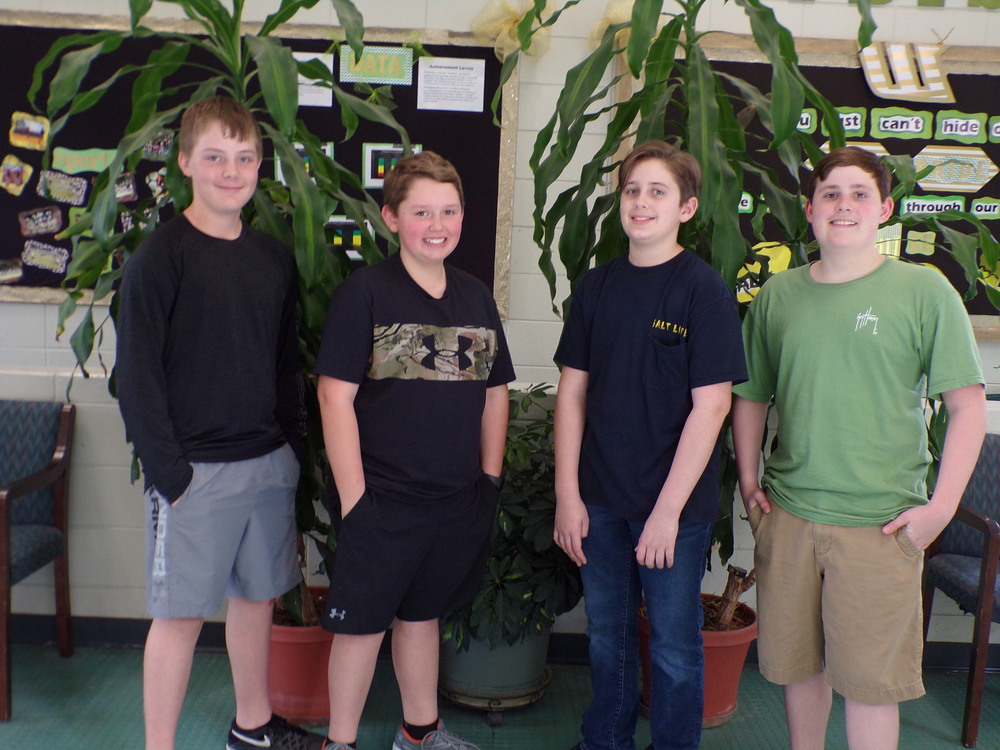 WCMS Students Sweep 1st Place at State Robotics Competition
Ware County Schools
Friday, May 10, 2019
Two teams of students from Ware County Middle School traveled to Macon, GA to compete at the Georgia State Student Technology Competition.
Winning 1st place in the 5th and 6th grade Robotics competition were Evan P. and Cody G.
Maddox G.and Connor C. took home first place honors in Robotics for the 7th and 8th grade competition.
All four young men will be recognized, along with other Ware County students who have won awards at the district, regional, and state level, at the Ware County Board of Education Meeting Tuesday night, May 14th, at 6:00pm. The public is invited to attend.
Left to Right: Evan P., Cody G., Maddox G., and Connor C.