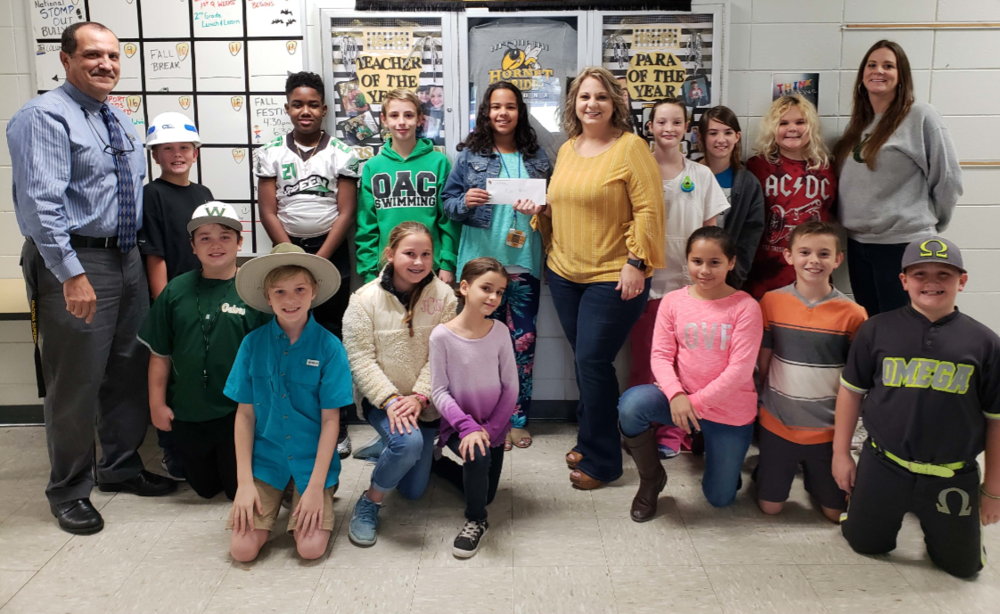 Wacona Elementary is Dodging Childhood Cancer
Paige Coker
Tuesday, January 15, 2019
Wacona Elementary School's National Elementary Honor Society (NEHS) students were excited to present Mattie's Mission with a donation check totaling $1,400!!!!
The Honor Society group sponsored their 2nd Annual "Dodging Childhood Cancer" dodgeball game during Childhood Cancer Awareness month. Students paid to either participate in or watch the game. All monies collected donated to Mattie's Mission, a local organization working to support childhood cancer families and help find a cure. Wacona Elementary students and parents worked hard to make this effort a huge success by matching last year's total of $1,400. The NEHS is looking forward to exceeding the first two years' donations with next year's game.
Thank you to everyone who participated in this year's "Dodging Childhood Cancer" dodgeball game to make this donation possible.
Hannah Cochran is the NEHS Advisor, and Wacona Elementary School's Principal is John Chancey.