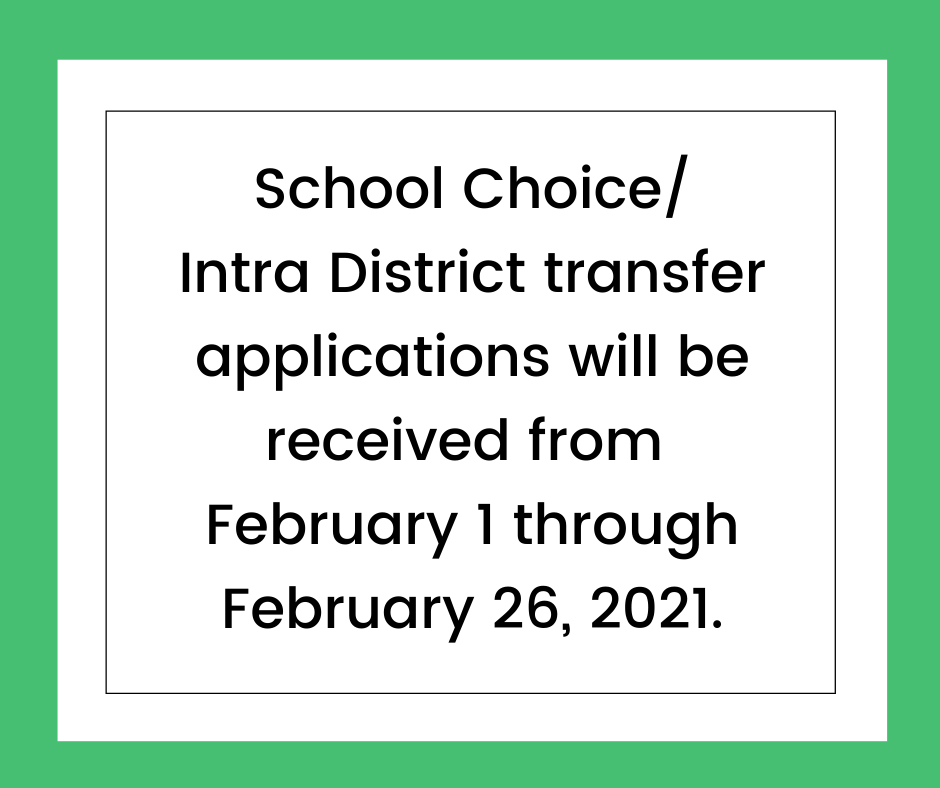 School Choice/Intra District Transfer Applications
Jennifer Cone
Tuesday, February 02, 2021
School Choice forms are available in the front office. Forms must be returned to the WCBOE by February 26th.
*Any school choice students at Memorial Drive in grades K-5 do NOT have to fill out another school choice form.
*Students at DAFFODIL PK DO need to fill out a school choice form if they live out of our district and would like to be considered for Kindergarten enrollment at MDES.
*School choice students in grades K-5 must provide their own transportation to and from school.