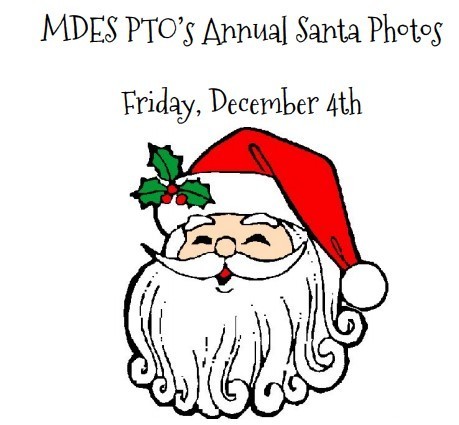 Pictures with Santa
Jennifer Cone
Tuesday, November 17, 2020
On Friday, December 4th, your child will have the opportunity to take a 5x7 photo with Santa. Students are scheduled to dress in their favorite Christmas pajamas that day, which will be perfect for the photo!
The cost for each photo is only $5.00! Please return form and money by November 30th so that we can plan Santa's
schedule.
Thanks for supporting the Memorial Drive PTO!