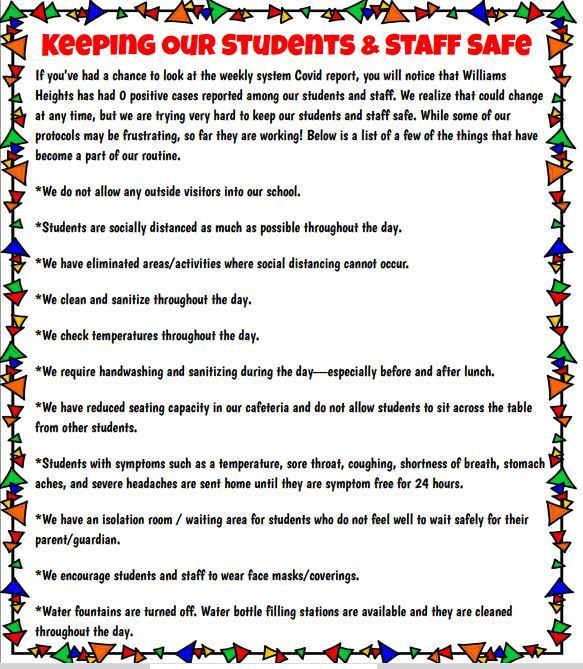 Keeping Our Students and Staff Safe!
Lindsay Hopkins
Monday, September 14, 2020
If you've had a chance to look at the weekly system Covid report, you will notice that Williams Heights has had 0 positive cases reported among our students and staff. We realize that could change at any time, and we are so proud of the protocols we have in place...they are working! As always, the safety of our students and staff is our utmost priority.