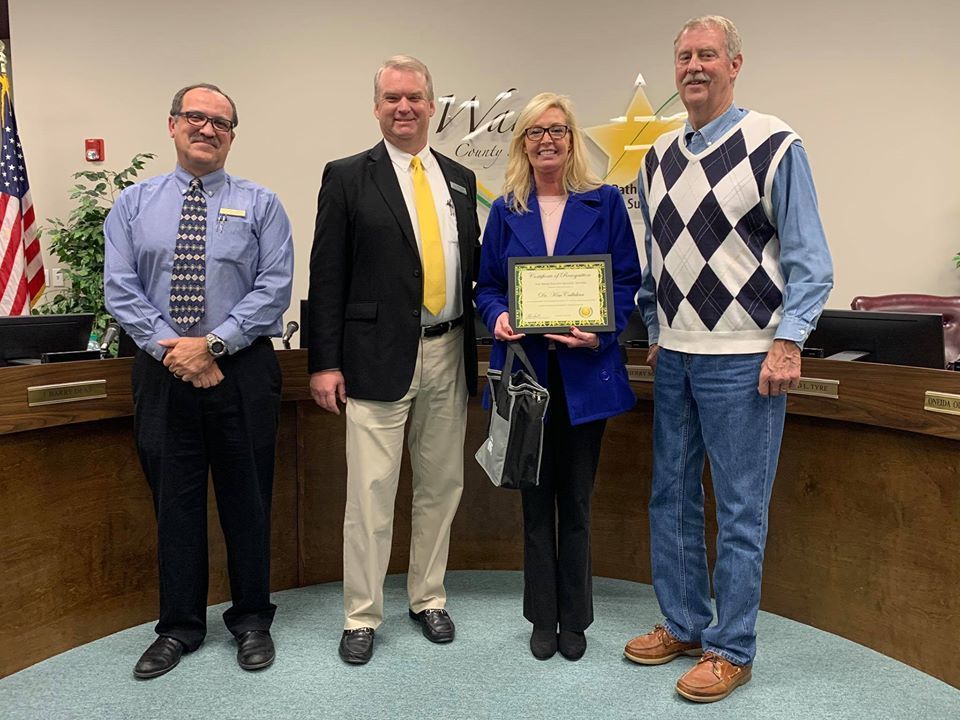 Dr. Kim Callahan is the Certified Golden Achievement Award Winner for January 2020
Ware County Schools
Thursday, January 23, 2020
The January Certified Golden Achievement Winner is Dr. Kim Callahan, counselor at Wacona Elementary School. Principal John Chancey recognized her with this statement:
"I am proud to announce the recipient for our certified employee Golden Achievement is Dr. Kim Callahan. For years, Dr. Callahan has had the responsibility of being Wacona Elementary's counselor. This means she has been a teacher, a counselor (for children and adults), an advocate, a social worker, a therapist, and has to assume many other roles, as well. While performing all of these tasks, it is evident she does them because she cares deeply for our students and people, in general. She makes sure our students' and, quite often, their families' needs are met. She teaches our students how to be safe and how to better learn. She has coordinated with many of our stakeholders to begin a new and innovative Scholars to Scrubs program at Wacona this year. She has demonstrated a love for our students that is genuine and the students know this and trust her. They are able to talk to her, and sometimes more importantly, listen to her advice. Wacona and all of its stakeholders are lucky to have such a caring and giving person."
Congratulations, Dr. Callahan!
Pictured: Principal John Chancey, Supt. Bert Smith, Dr. Kim Callahan, and Vice Chairman of the Board Rusty Ganas