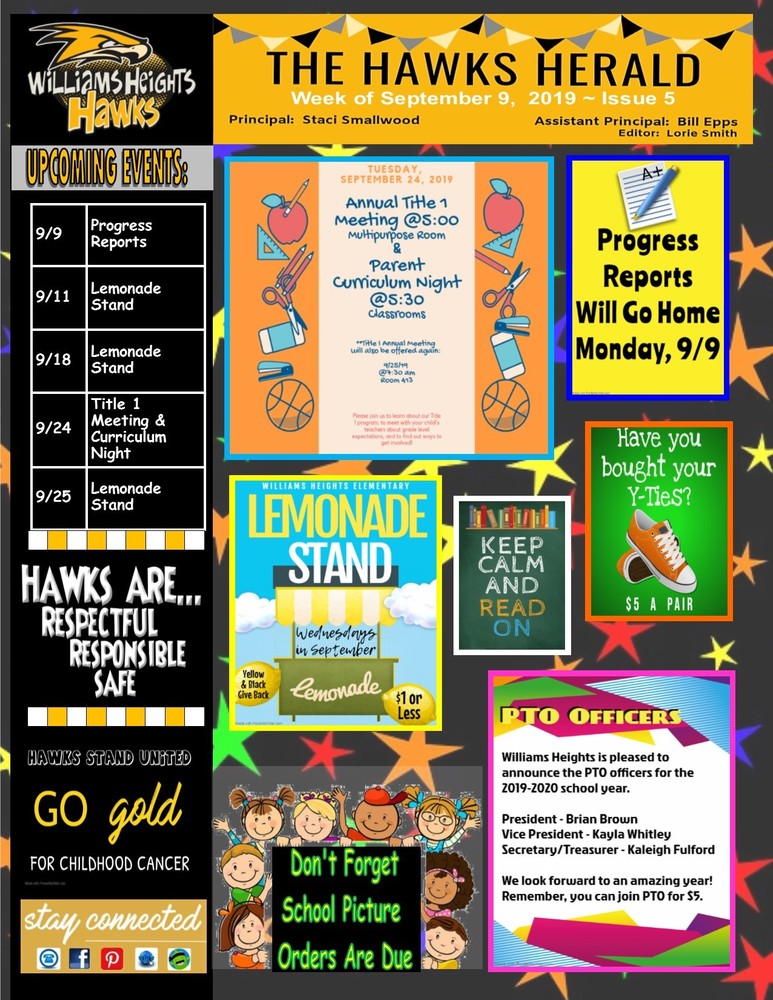 Check out our newsletter for September 9-13!
Lindsay Hopkins
Monday, September 09, 2019
We have a great week planned at Williams Heights! YTies are on sale every morning for $5.00. The Hawks School Store is also open every morning. We will hold our first Lemonade Stand this Wednesday, September 11. All picture money is due today, September 9. Mark your calendars for our Annual Title I Meeting and Parent Curriculum Night, which will be held on Thursday, September 24. Go Hawks!