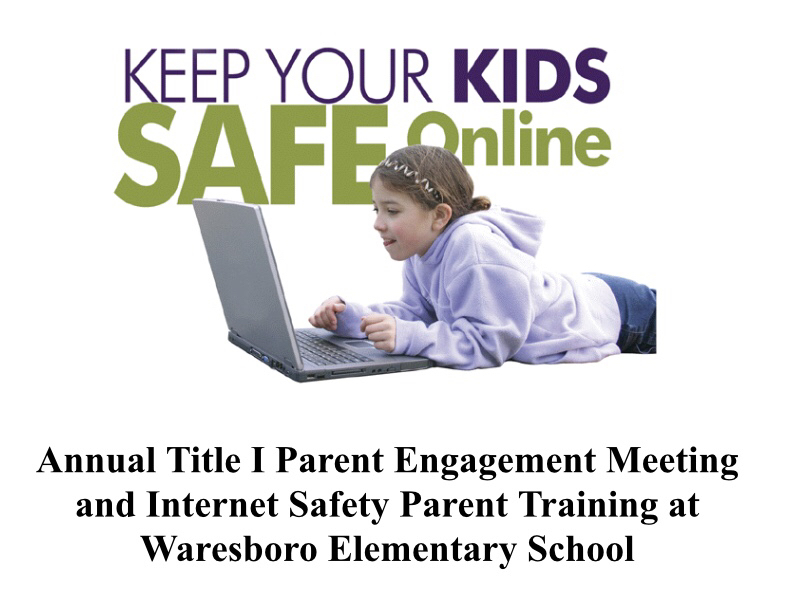 Annual Title I Parent Engagement Meeting & Internet Safety Parent Training
Waresboro Elementary School
Thursday, September 05, 2019
All parents and stakeholders of Waresboro Elementary School students are invited to the annual Title I meeting to be held at two different times. The first meeting will be Thursday, September 19, 2019 at 5:00 p.m. in the multi-purpose room at Waresboro Elementary, 3379 Church Street, Waycross, GA 31503. In this meeting, we will update you on Title I information, end-of-grade assessments, and other important information. Dr. Biff Lee, principal, and Mrs. Melissa Shields, Family Engagement Coordinator, will inform those attending about the Parent Involvement Plan, the Title I School-wide Plan/School Improvement Plan, Title I budget, and the one percent set-aside money. After this meeting, we will have an Internet Safety training session for parents which will be presented by Courtney Anderson who is the Prevention Education Coordinator for Satilla Advocacy Services.
The second meeting will be Friday, September 20, 2019 at 7:30 a.m. in the data room. This will be a Title I meeting only.
All parents are encouraged to attend one of these very important meetings in order to stay involved in their child's education and to help ensure academic success. We hope to see you at one of these meetings. Those with questions should contact the school at 287-2393 or by e-mail at blee@ware.k12.ga.us or mshields@ware.k12.ga.us .