August 2019 Board Meeting Presentations and Recognitions
Ware County Schools
Tuesday, August 13, 2019
The August Board Meeting of the Ware County Board of Education featured several presentations and recognitions.
Mrs. Misty Burchett was recognized by Allen and Margaret McCook of the ValuTeachers organization for winning Honorable Mention in the LifeChangers competition. Mrs. Burchett is a counselor at Waresboro Elementary School and contributes much to the school's positive climate.
Ms. Danielle Ryals was recognized as the August Certified Golden Achievement Award winner for Ruskin Elementary School. Ms. Ryals' mother accepted the award on her behalf.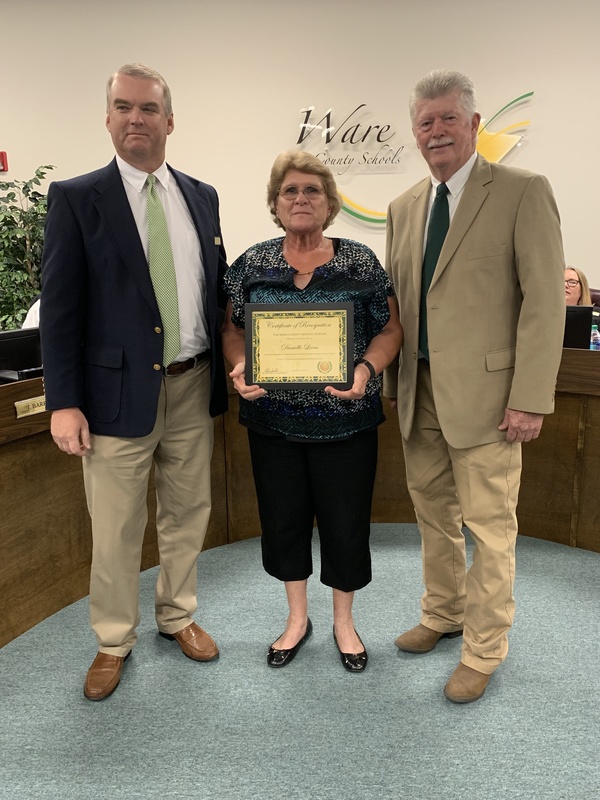 Ms. Jeannie Middleton was recognized as the August Classified Golden Achievement Award winner for Ruskin Elementary School.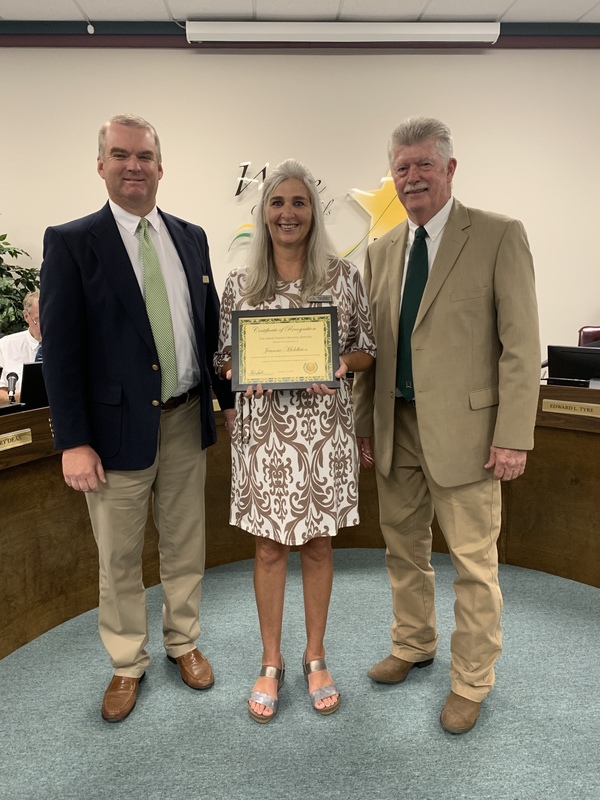 Ruskin Elementary's Samba Ensemble, composed of 4th and 5th graders under the direction of music teacher Cailin Aucoin, played several selections for the crowd.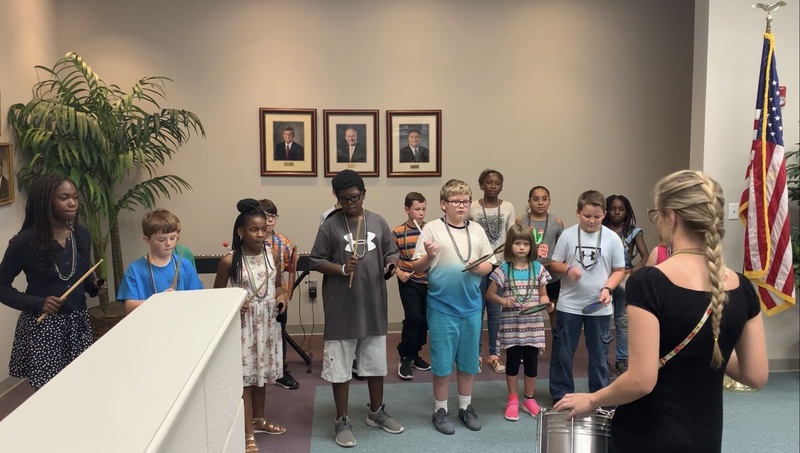 Wacona Elementary School was recognized as a 2019 Title I Distinguished School. They are one of 84 schools to receive the prestigious distinction this year. Look for their new flag waving proudly above the school!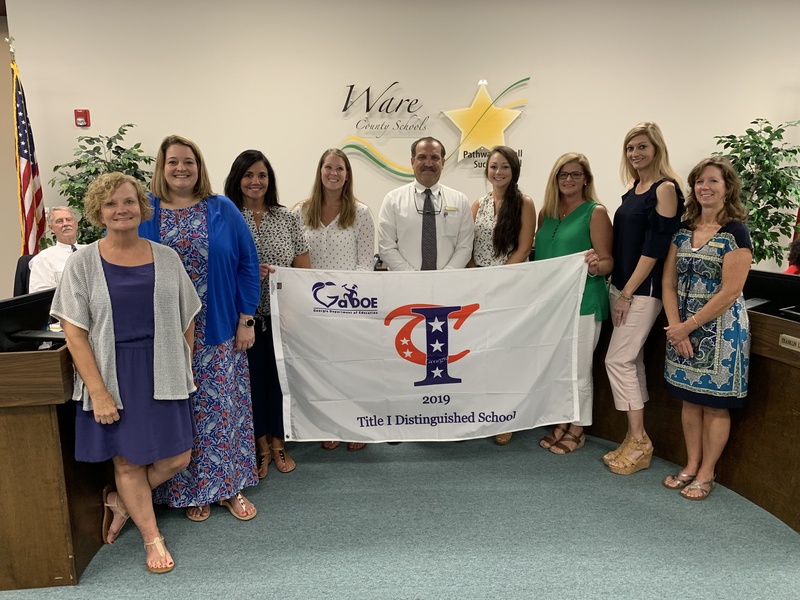 Members of the Ware County Schools Transportation staff were recognized as the Division 6 School Bus Safety Award winners. We are proud of their dedication and excellent track record!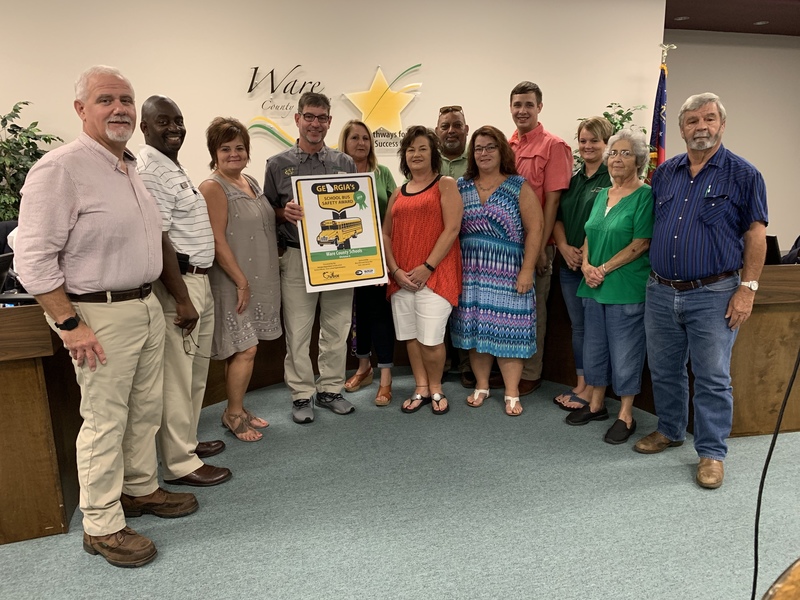 Congratulations to all who were recognized. We applaud the work you do each day!