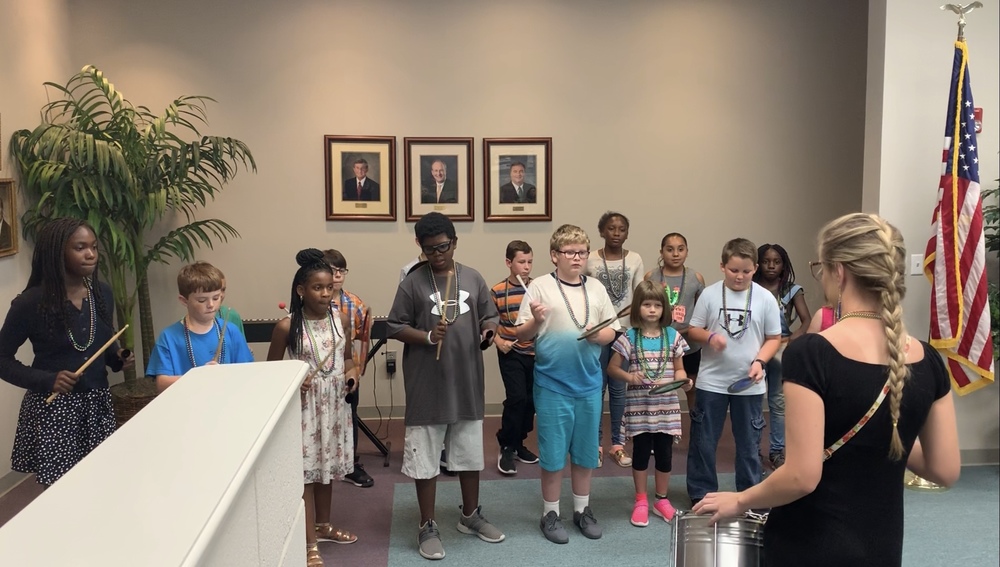 August 2019 Board Meeting Presentations and Recognitions
Ware County Schools
Tuesday, August 13, 2019
The August Board Meeting of the Ware County Board of Education featured several presentations and recognitions.
Mrs. Misty Burchett was recognized by Allen and Margaret McCook of the ValuTeachers organization for winning Honorable Mention in the LifeChangers competition. Mrs. Burchett is a counselor at Waresboro Elementary School and contributes much to the school's positive climate.
Ms. Danielle Ryals was recognized as the August Certified Golden Achievement Award winner for Ruskin Elementary School. Ms. Ryals' mother accepted the award on her behalf. Principal Donna Solomon shared this statement about Ms. Ryals:
Danielle Ryals is a teacher leader and is respected by all faculty and staff. She is a driven and organized teacher who develops inspiring relationships with her students. She accomplishes her teaching tasks with great initiative and a positive attitude. She embraces any opportunity for professional development. And beginning this school year, she has been named the Math Chair. She sets high standards for herself and with her guidance, her students continue to make great progress. Danielle Ryals is most deserving of the Golden Achievement Award as she continues to make Ruskin a great place to go to school and learn!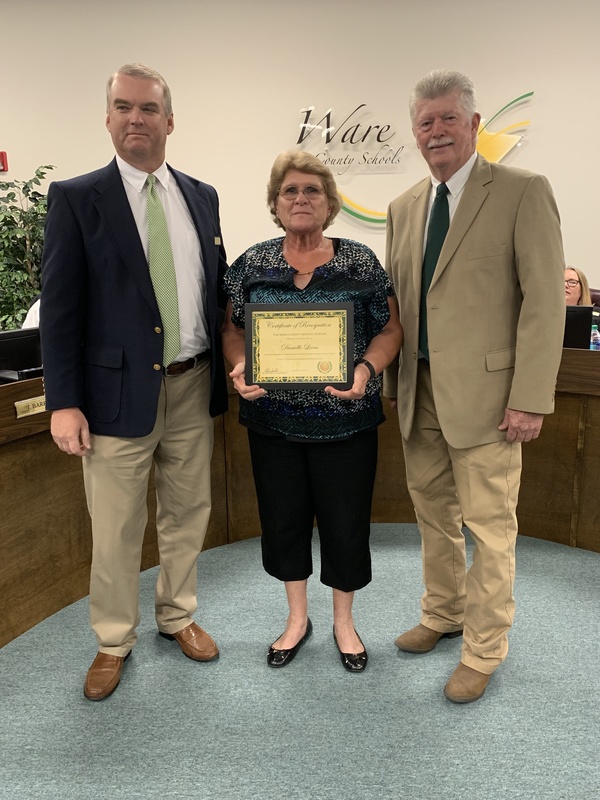 Ms. Jeannie Middleton was recognized as the August Classified Golden Achievement Award winner for Ruskin Elementary School. Principal Donna Solomon shared this statement about Ms. Middleton:
Jeannie Middleton is a paraprofessional who truly loves her job. She arrives to work early and does not find it robbery. All tasks assigned.....she accomplishes with Jaguar pride. She is a longstanding para with a wealth of experience and knowledge in assisting teachers and training new paraprofessionals. She is proactive and always will ask if there is anything else in which to help. I gladly present the Golden Achievement Award on behalf of the Ruskin Elementary Jaguar Family to Jeannie Middleton.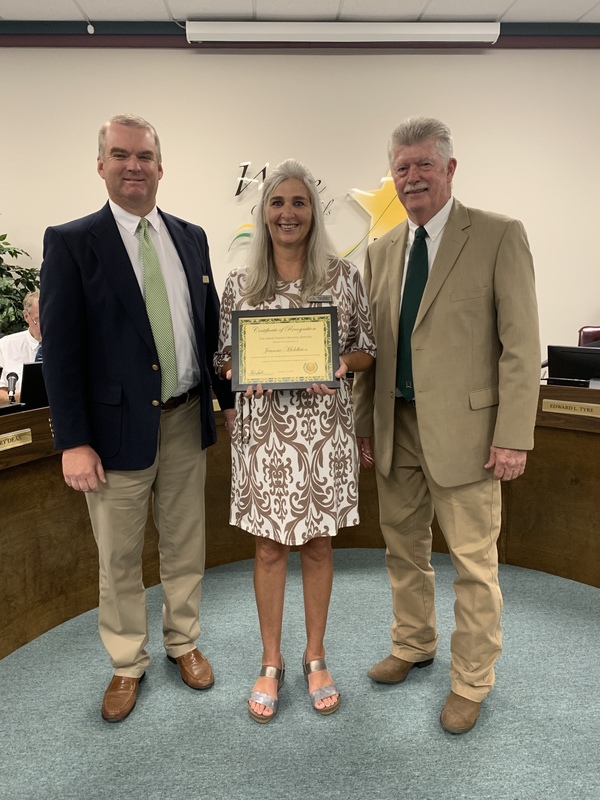 Ruskin Elementary's Samba Ensemble, composed of 4th and 5th graders under the direction of music teacher Cailin Aucoin, played several selections for the crowd.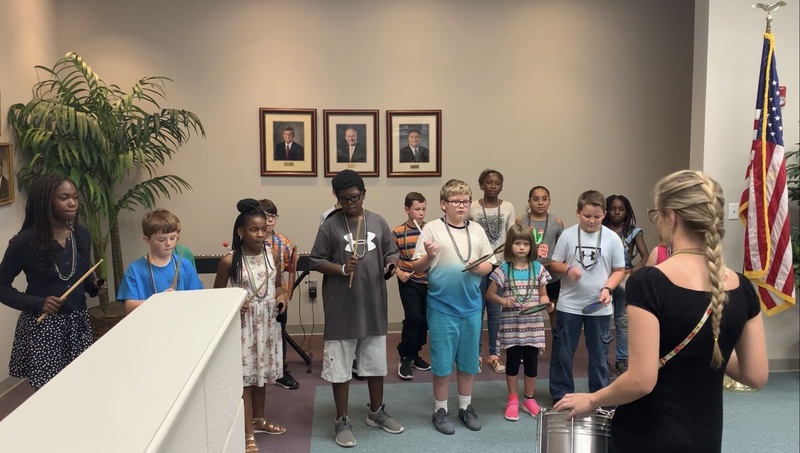 Wacona Elementary School was recognized as a 2019 Title I Distinguished School. They are one of 84 schools to receive the prestigious distinction this year. Look for their new flag waving proudly above the school!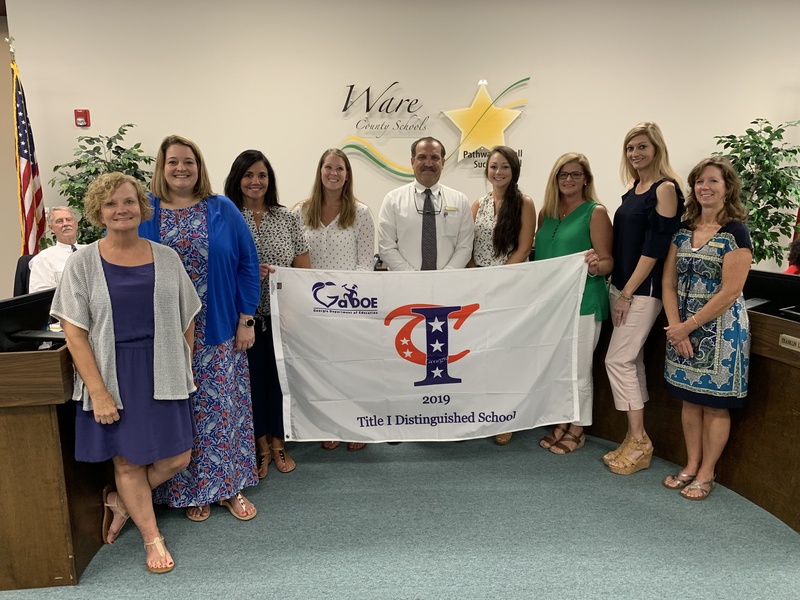 Members of the Ware County Schools Transportation staff were recognized as the Division 6 School Bus Safety Award winners. We are proud of their dedication and excellent track record!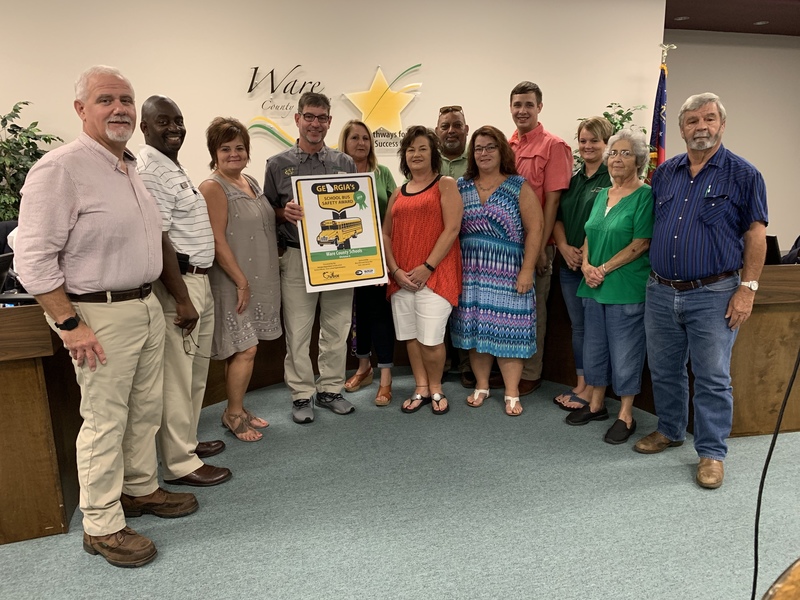 Congratulations to all who were recognized. We applaud the work you do each day!