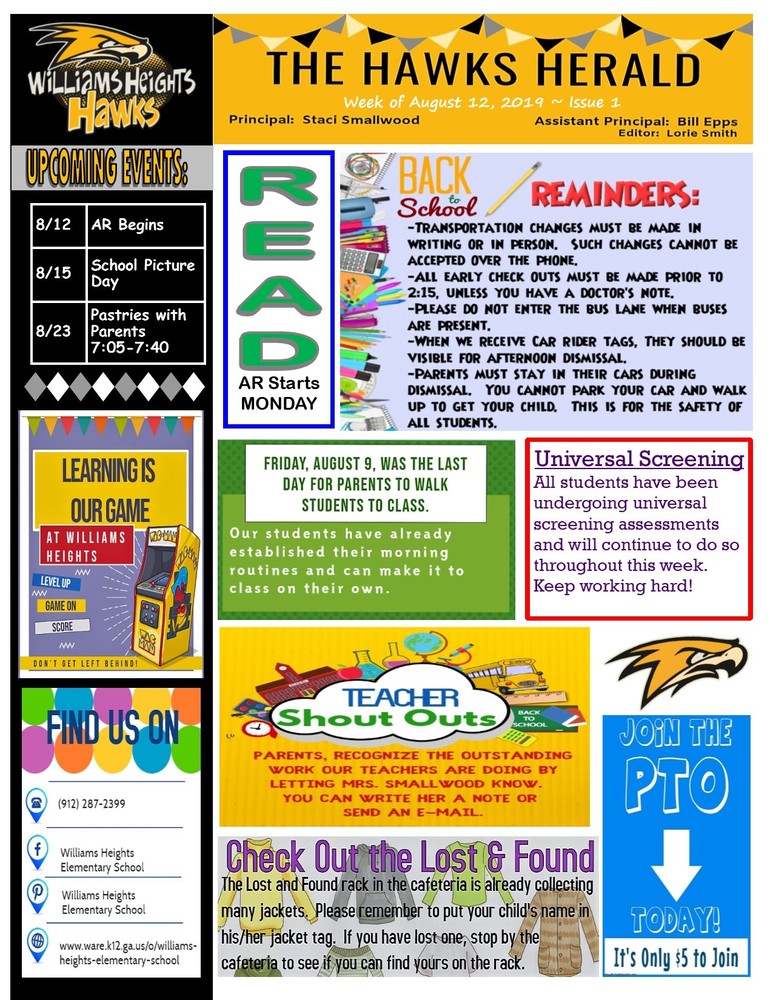 Check out our newsletter for August 12-16!
Lindsay Hopkins
Monday, August 12, 2019
Our Hawks Herald has gotten a makeover! Our weekly newsletter is a great way to stay in the know, and to learn important information about what's going on at Williams Heights. A paper copy is sent home each Friday, but you can also find it on our website. Thank you for your continued support!