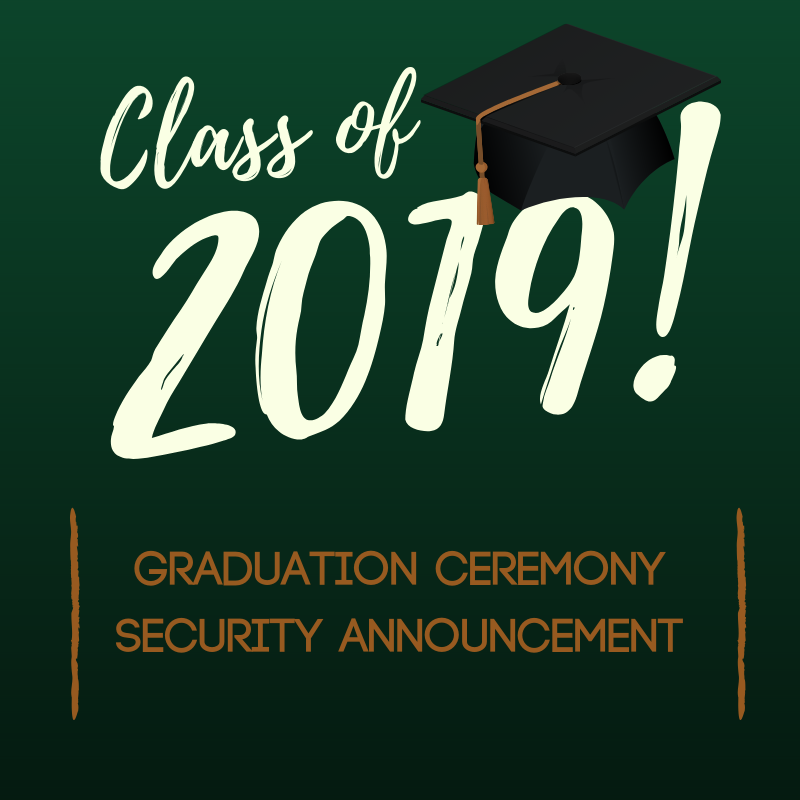 Graduation Ceremony Security Announcement
Ware County Schools
Tuesday, May 14, 2019
An Important Announcement from Superintendent Jim L. LeBrun and Ware County Schools Chief of the Department of Public Safety Danny Christmas:
Earlier this school year, the Ware County School System implemented security checkpoints at Memorial Stadium. Please be advised that security screenings will be in force at all gates prior to and during this Saturday's graduation ceremony. All spectators will be subject to security screening, including metal detector screening and inspection of bags or other items carried in. Please be advised that you should arrive at the gates no later than 8:30am to allow adequate time for screening and to be seated prior to the beginning of the graduation ceremony. The ceremony begins at 9:00am.
By entering the stadium, guests consent to such searches and waive any related claims against the Ware County School System. The level of screening may be modified on an event-by-event basis at the discretion of the Ware County School System. Thank you for helping us keep safety at the forefront while we honor the Class of 2019!