EDIT MAIN
Find your treasure in a new book!
Come visit the Media Center!
Media Specialist - Candice Rice
Media specialist - Kellie Saxon
Media Assistant - CArla Weekley


Media center News
READER OF THE MONTH
Congratulations to Zakiah L., for being selected as the WCHS Media Center's Reader of the Month for February. Zakiah is a sophomore at WCHS and a regular patron to the media center. She is an enthusiastic reader and it is a pleasure to serve her!
Digital citizenship week
WCHS celebrated Digital Citizenship week October 19-23. As part of the celebration, students were encouraged to take the WCHS Digital Citizenship Pledge by completing a google form. Students who took the pledge were entered in a drawing for $25 Walmart gift card. Click here for more information about Digital Citizenship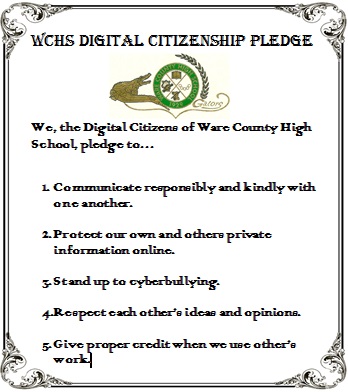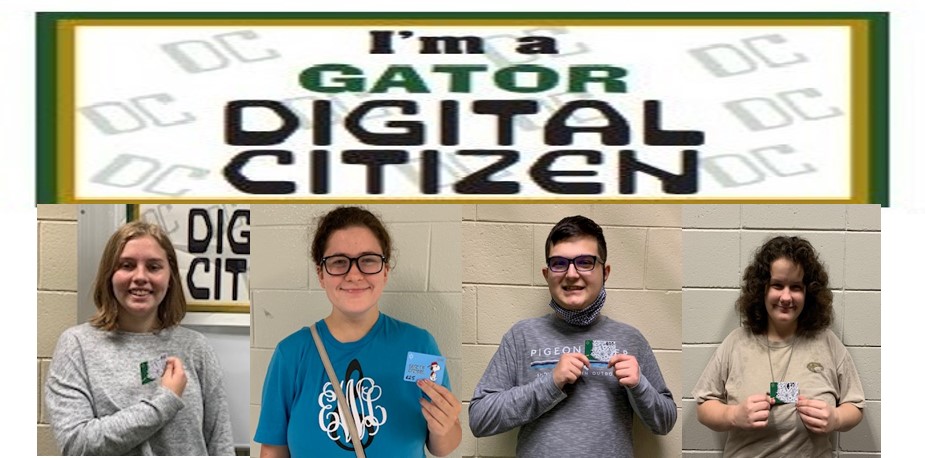 Congratulations to our gift card winners! From L to R: Erica M., Emily W., Bailey T., Audra P.
MISSION STATEMENT
The Ware County System Media Specialists assume the role of supporting the system's curriculum through the development of quality print and multimedia collections. We will endeavor to provide for the development of life-long independent learners who are effective users of ideas, information, and technology. We will maintain Media Centers that are conducive to the continued growth of well-informed, responsible, and productive global citizens.
VISION STATEMENTS
To support teachers in the implementation of curriculum-based instruction
To maintain an awareness of current media topics and provide students and staff with relevant information
To provide opportunities for assistance in the development of information retrieval skills and technology application
To facilitate accessibility to a variety of resources
To abide by and/or implement federal, state, and local laws, policies, and standards