EDIT MAIN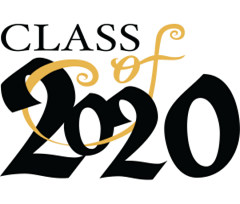 2019-20 Senior Recognition Ad Form

Senior Recognition Ads are accepted from October 21 - November 21.
SENIORS can order/purchase supplies for Graduation throughout the school year as a Herff Jones Representative visits the school or they can visit their website.
Herff Jones will be visiting WCHS on October 2~ during lunches
ACT/SAT testing materials are available for students. All counselors are available during lunch to assist students who need information.
Senior Portraits ~ Class of 2020
Senior Make-ups and retakes - September 25 with a sitting fee of $25
BPI Photography
Tifton Office
PO Box 267
240 3rd Street ~ Tifton, GA 31794
Phone: 229-382-8277
Fax: 229-388-1115
Office Hours: Monday through Friday ~ 8:30am to 5:00pm
---
Below is the breakdown for the expenses incurred during your Senior Student's year:
Yearbooks
$60 until December 31, 2019
$70 from January 1 - May 31, 2020
Full Page: $300 / + yearbook $360
Half Page: $150 / + yearbook $210
Quarter Page: $100 / + yearbook $160
Eighth Page: $50 / + yearbook $110
Click on the link above for the form to fill-out
Senior page turn in window: October 21 - November 21
Cap and Gown
Cap , Gown, Tassel $45
Additional items vary in price
Grad Night Trip
Total Cost : $175
Deposit due October 1st $50
---

GAfutures is a website designed to assist students career planning, College admissions, and financial aid. Click on the link above to visit this website.
Financial Aid Assistance: Ms. Patti White with Concerted Services visits our school every Tuesday to assist students with Financial Aid. Students who wish to meet with Ms. White should make an appointment with Ms. Shields in the front office.
W.C.H.S. access code is: 113220.
SAT - Aptitude Test that measures reasoning and verbal abilities 3 parts: Critical Reading, Math & Writing
ACT - Achievement Test that measures what a student has learned in school 5 parts: English, Math, Reading, Science, Writing
Accuplacer - Assessment Test used South Georgia State College to place students in programs of study. * Students should contact the desired institution directly and make an appointment to take the Accuplacer. * At this time, there is NO cost for the test.
ASVAB - Assessment required for military entrance
---