EDIT MAIN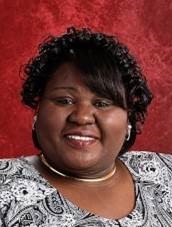 Dear Parents, Guardians, and Community Partners,
It is my pleasure to extend you all the warmest welcome to DAFFODIL Pre K. We are a dedicated staff who gives one hundred percent each day to ensure every child's needs are met and at the same time, maintain a personal association with families and community partners.
We always extend an open invitation for all to become an active participant in our school community by volunteering and attending with support to school events. We have learned through experience and research when parents/guardians and the community participate and are involved in the educational preparation for their children, academic and social emotional growth will occur.
In my opinion, communication has always been the key component to a successful educational experience for all. Together, I know we can continue to improve the quality of our school community and provide a safe, responsible and respectful environment so that positive educational experiences for the students at DAFFODIL Pre K can occur. Education is a partnership which includes parents/guardians and the community. When we all are working as a team, all educational and social goals can be achieved.
If there is ever a concern or question, my doors are open always. One of my goals is to serve children, family and the community by being accessible and resourceful.
Sincerely,
Dr. Linda Miles Houseal
Dr. Linda Miles Houseal
DAFFODIL Pre K, Principal