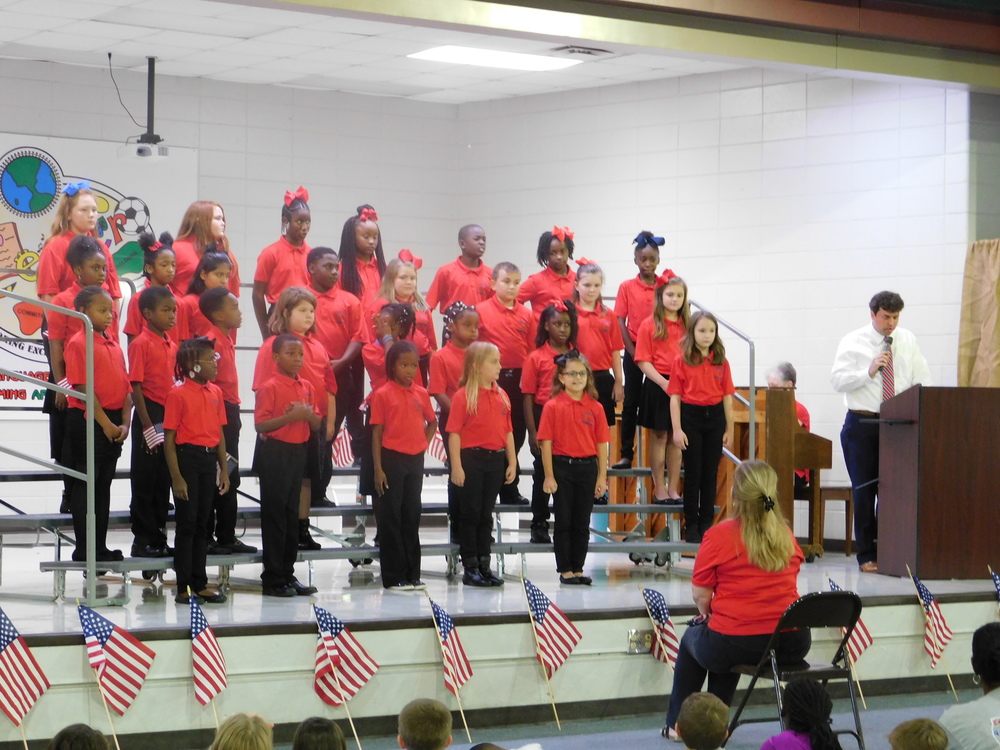 Center Elementary Recognizes Veterans Day
Paige Coker
Tuesday, January 15, 2019
Center Elementary students led a Veterans Day Program recognizing all United States servicemen and women. After Tyler A. Bennett, principal, welcomed guests to the assembly, Center Elementary chorus member, Kenton M., led the audience in the invocation.
Student Council Member, Tucker D., led the Pledge of Allegiance, and National Elementary Honor Society member Jasmine M. recited a poem entitled "Veterans Day" by Cheryl Dyson.
A variety of patriotic music was sung during the program, including "You're a Grand Old Flag", "This Land is Your Land", and God Bless America" by the Center Elementary Chorus, which is led by Mrs. Barbara Patterson and Mrs. Kathy Gray. All the students waved U.S.A. flags in honor of our country and the veterans who have protected our freedom as they sang, "You're a Grand Old Flag." Students, teachers, and special guests were thrilled to attend the assembly and enjoyed the historical lessons and tribute to our veterans.
Mr. Le Var Garner, assistant principal, gave closing remarks thanking everyone for their part in the program. At the end of the service, red, white and blue balloons were released in tribute to our veterans by classroom teachers and students.