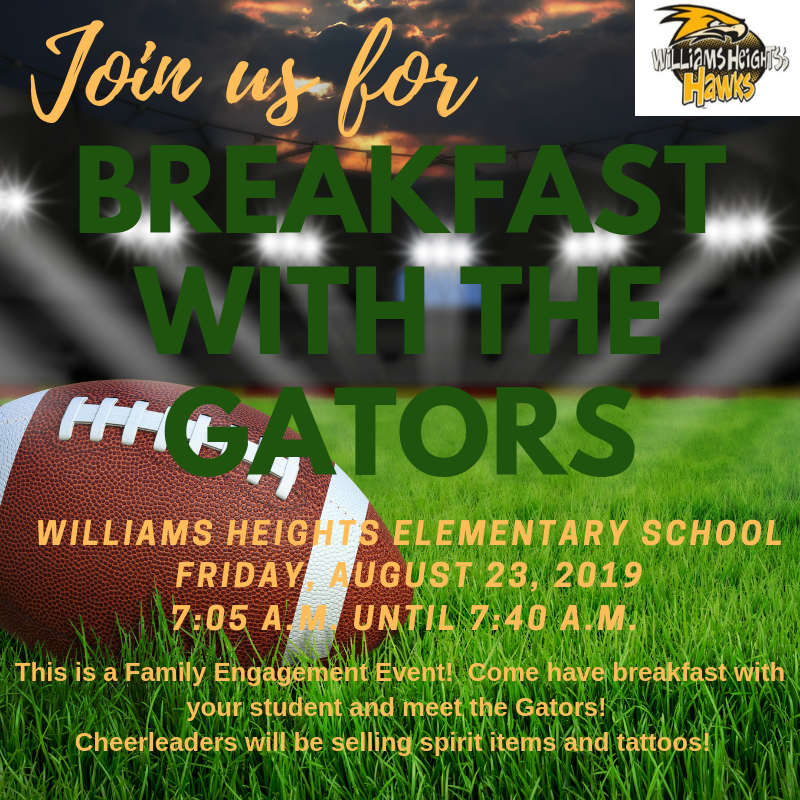 Join us for Breakfast with the Gators!
Lindsay Hopkins
Monday, August 12, 2019
Please join us on Friday, August 23 for breakfast! 7:05-7:40 am in the Williams Heights Cafeteria. Gator football players will greet you at the door, open doors for car riders, and Gator Cheerleaders will be selling tattoos and spirit beads. Go Hawks, and Go Gators!!!